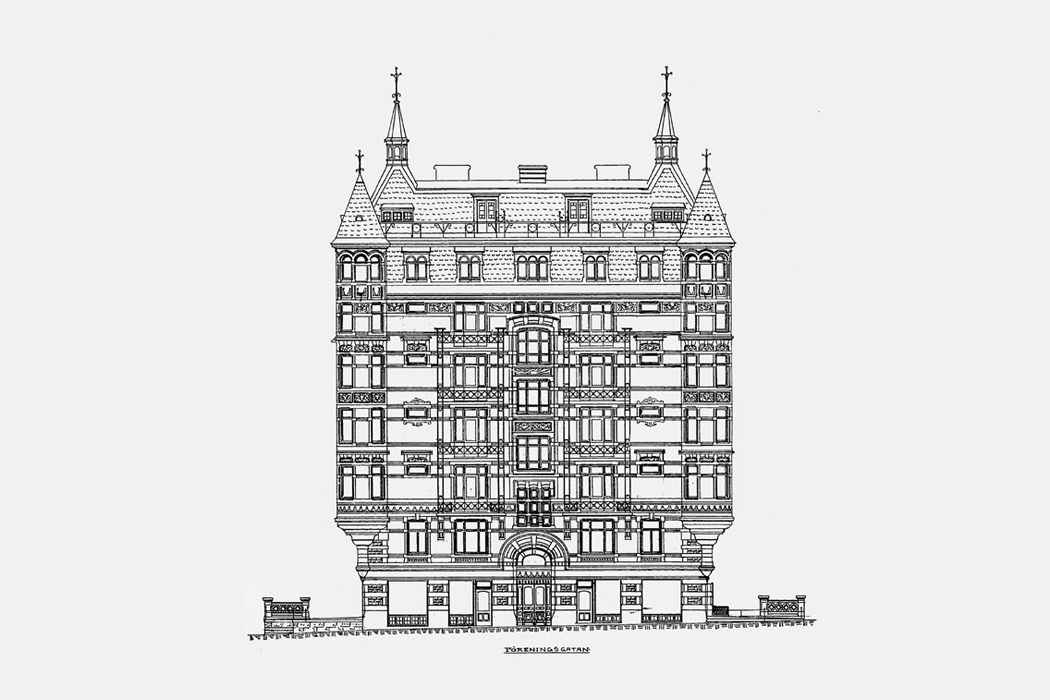 FG2 is founded by architect Per Nadén together with artists Klara Källström and Thobias Fäldt and takes place at Föreningsgatan 2 which a new space in Gothenburg dedicated to cultural activities. "On This Day – Works from Beijing Silvermine" constitutes FG2's first exhibition and is followed by two further collaborations in 2018, the Museum of Yugoslavia in Belgrade and Aleix Plademunt, artist and photographer from Barcelona.
On This Day – Works from Beijing Silvermine
Thomas Sauvin
Location: FG2 / Föreningsgatan 2, Gothenburg, Sweden
Presentation and panel discussion: Wednesday 23 May at 16:00
(Thomas Sauvin in conversation with Niclas Östlind and participating artists)
Opening: Wednesday 23 May 2018 at 18:00
Exhibition: 24 May – 13 June 2018
Since 2009, the French collector and artist Thomas Sauvin has been salvaging discarded camera film from a recycling plant on the edge of Beijing. Undertaking an extensive project of buying rice bags filled with dusty and scratched negatives, the collection today encompasses over half a million anonymous photographs.
The project started when Sauvin met with a man called Xiaoma who works in the recycling zone and who solely focuses on trash containing silver nitrate such as hospital x-rays and cd-roms, but also camera film. Instead of the usual procedure of drowning the film in a big pool of acid in order to collect the precious silver, Xiaoma agreed to sell it by the kilo to Sauvin and subsequently, the Silvermine archive was born.
Beijing Silvermine is a unique photographic portrait of the Chinese capital and the life of its inhabitants following the Cultural Revolution. It spans the period from 1985 to 2005 when silver film began to be used commonly and leads up to the time of entry of the digital photography era. The archive marks a major part of the history of popular analog photography in China as well as the years of the country's economic opening when people began to travel and consume. This unceasingly evolving collection now constitutes a visual platform that Sauvin continuously invites others to interact with, while simultaneously impacting on our collective memory of the recent past.
Sauvin's work has been exhibited widely, including CAFA Art Museum in Bejing and Shanghai Center of Photography in Shanghai, China, Paris Photo and Fondation Cartier in Paris, France, CCCB in Barcelona, Spain, FORMAT Festival in Derby, UK, SF Camera Works in San Francisco and Museum of Contemporary Photography in Chicago, US. Sauvin's extensive book production has received great attention, including nominations at the Deutsche Börse Photography Foundation Prize in 2017 and 2014, Best Photobook at the Fotobook Festival in Kassel in 2017, 2016 and 2013 and Paris Photo / Aperture Foundation Photobook award in 2013.
In May 2018, Sauvin is invited to the newly opened exhibition space FG2 in Gothenburg to show a selection of works based on the Silvermine archive. Including the meticulously carried out album "Xian / 线" among other projects such as "Until Death Do Us Part / 双喜" and "Silvermine Albums", the exhibition forms the most extensive presentation of Sauvin's work so far in Sweden. For this occasion, the artist has invited two of the founders of FG2, Klara Källström and Thobias Fäldt, to interact with the archive. Comprised by a selection of texts entitled "No History, No Problem" by writer Johannes Wahlström and photographs from the Beijing Silvermine, the new project "On This Day" is the result of a collaborative work starting from the idea of the 'Silvermine archive meets Onthisday.com – "the world's largest historical events online database" '.
Further info:
http://www.beijingsilvermine.com/
https://www.youtube.com/watch?v=QzCls2dHePo (12 min. documentary about about Beijing Silvermine)