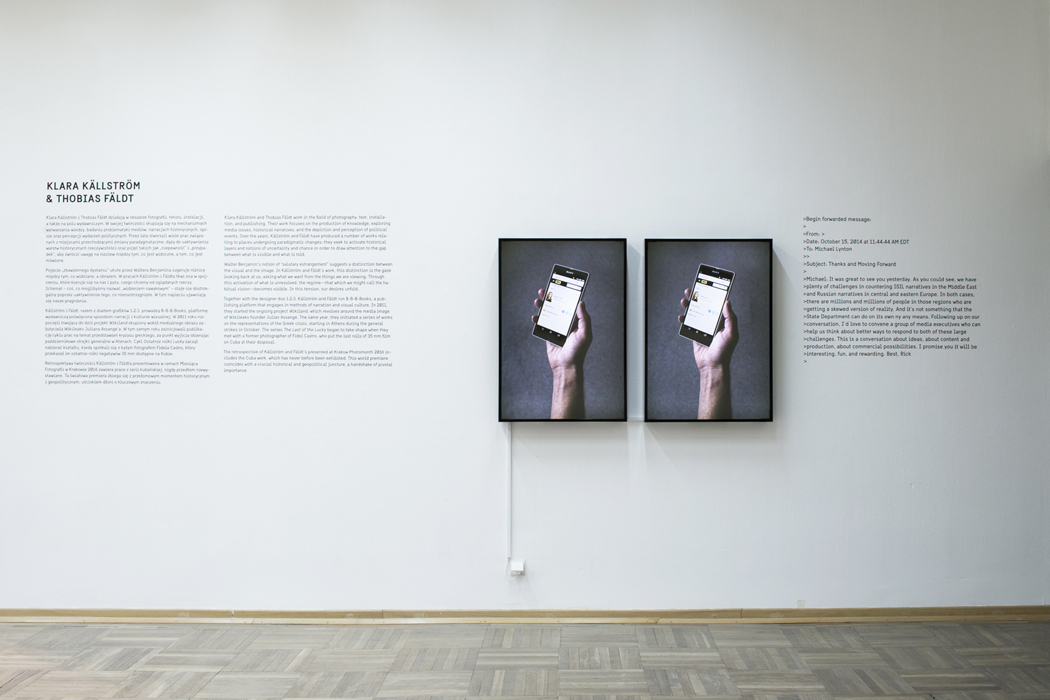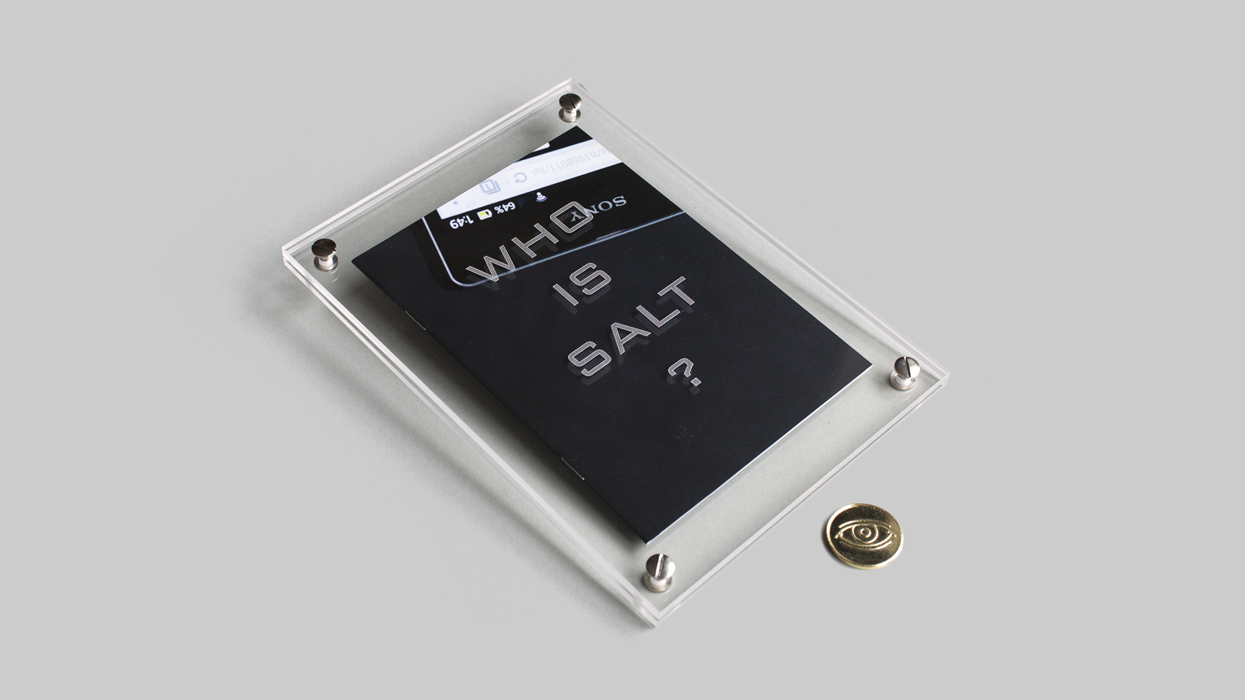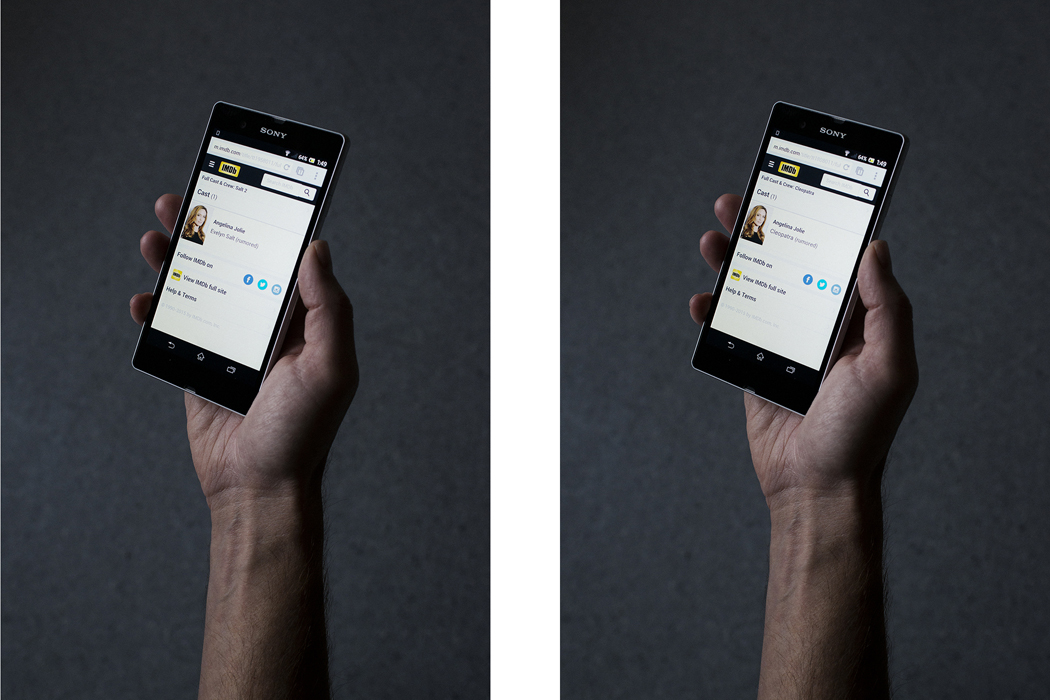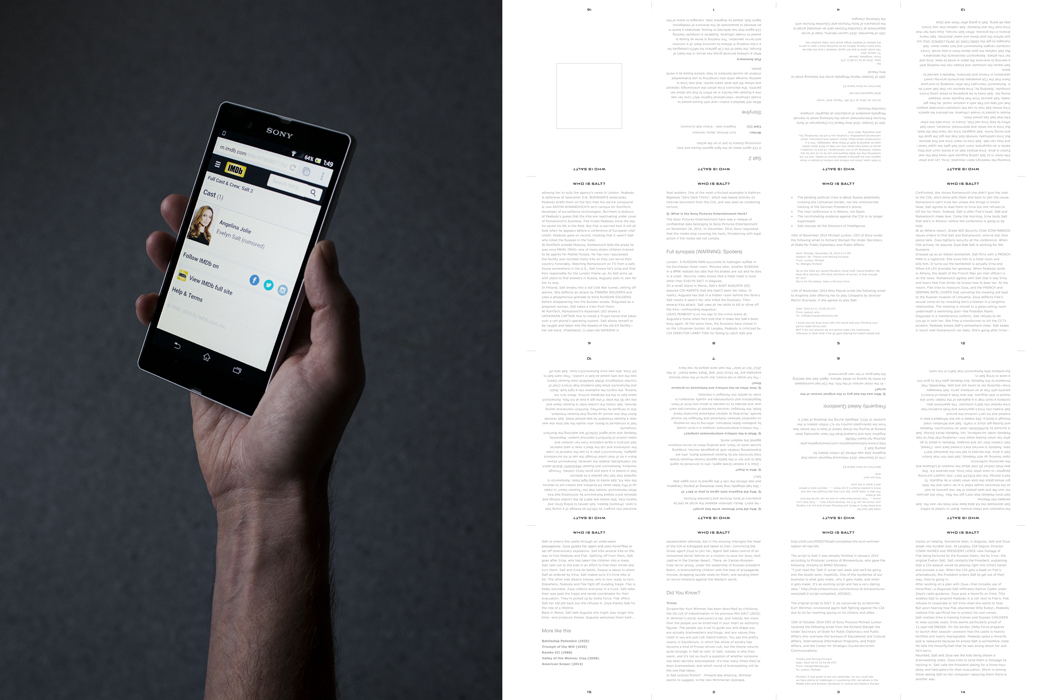 "A tough female action-hero finally updating the modern role-model that our children so desperately need. Or maybe a figment of imagination that an artist has interlaced with contemporary social critique. But then again, perhaps merely a product of the Military Entertainment Complex. So, who is Salt? This question is waiting to be posed to the hundreds of millions, through writings on the walls, through whispers between friends, on our ways, and in the comfort of our homes. But we, we have preceded it. This is Salt." Johannes Wahlström, 2015
Who Is Salt? deals with the notion of the Military Entertainment Complex. Angelina Jolie hesitates to undertake the role as agent Evelyn Salt, but is nevertheless dreaming of the role as Cleopatra. This is a cooperation of mutual benefit revealed through email conversations found on IMDb (Internet Movie Database) and in the Sony Hack of 2014 between Hollywood and the State Department.
Who Is Salt? was released at B-B-B-Books in November in 2015. After, the related IMDb file was changed and the publication of the Salt narrative postponed until yet unknown date. The project was shown at Bunkier Sztuki in Krakow as part of the exhibition Imagineering – (Re)Activating the Photographic during Krakow Photomonth 2016.