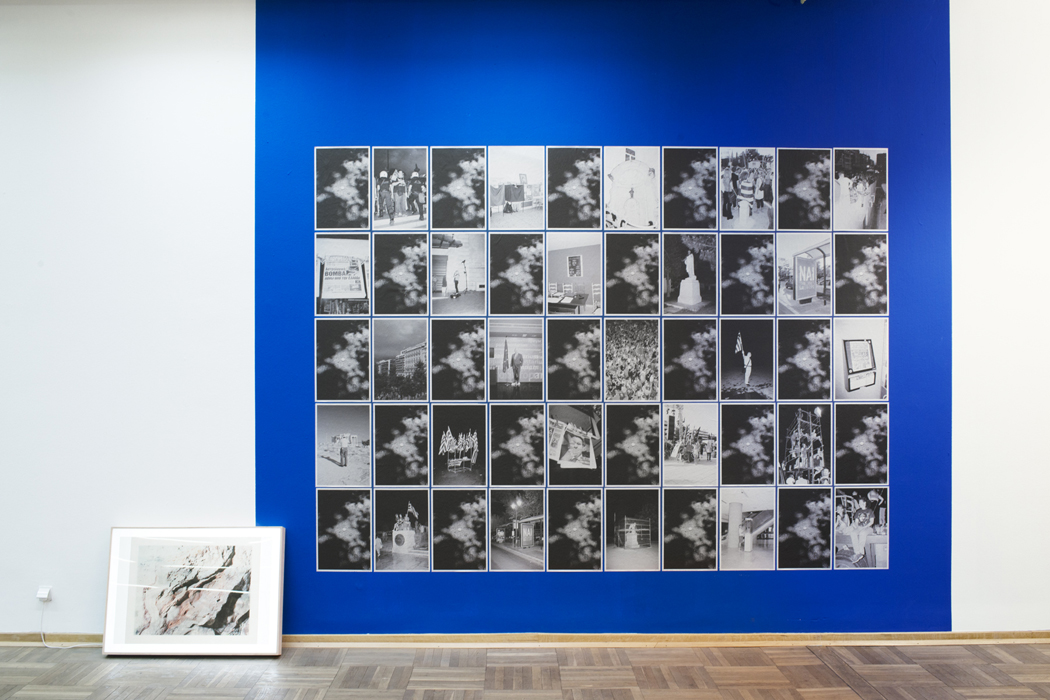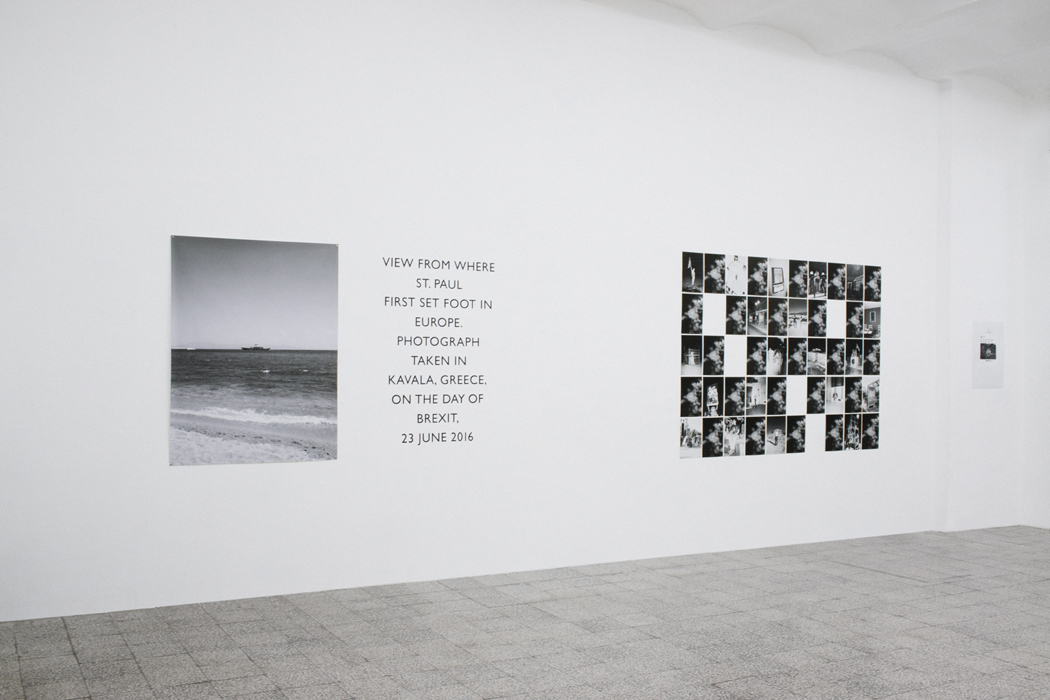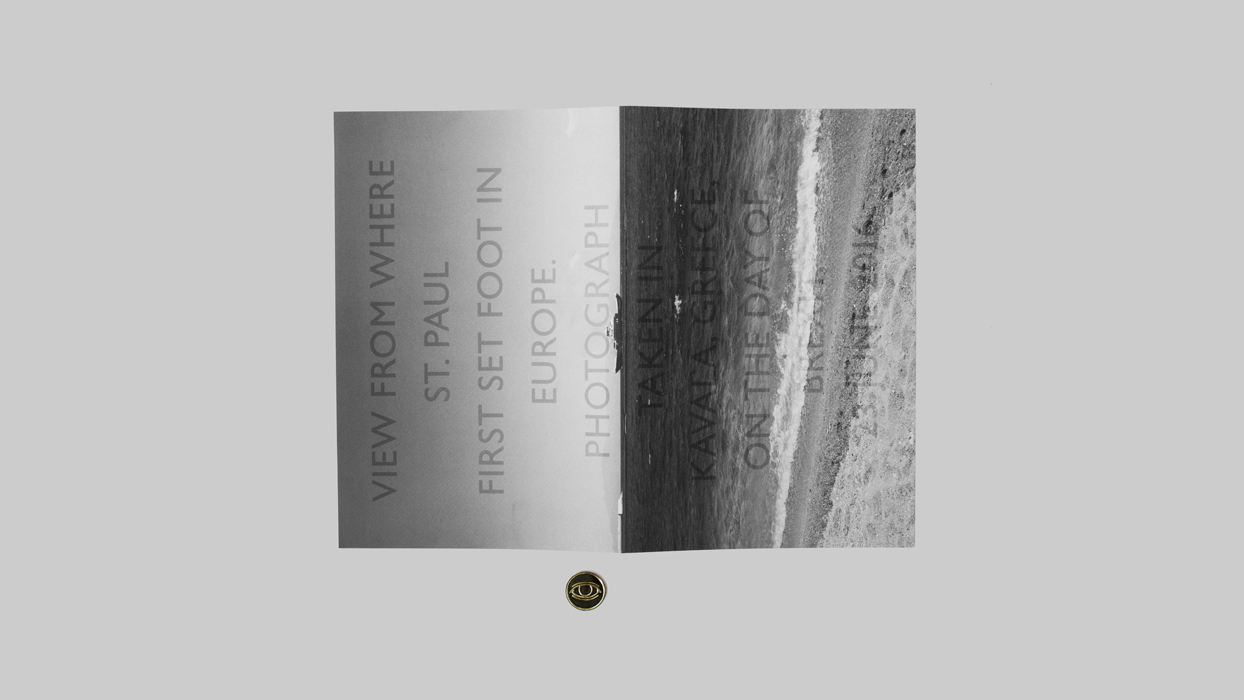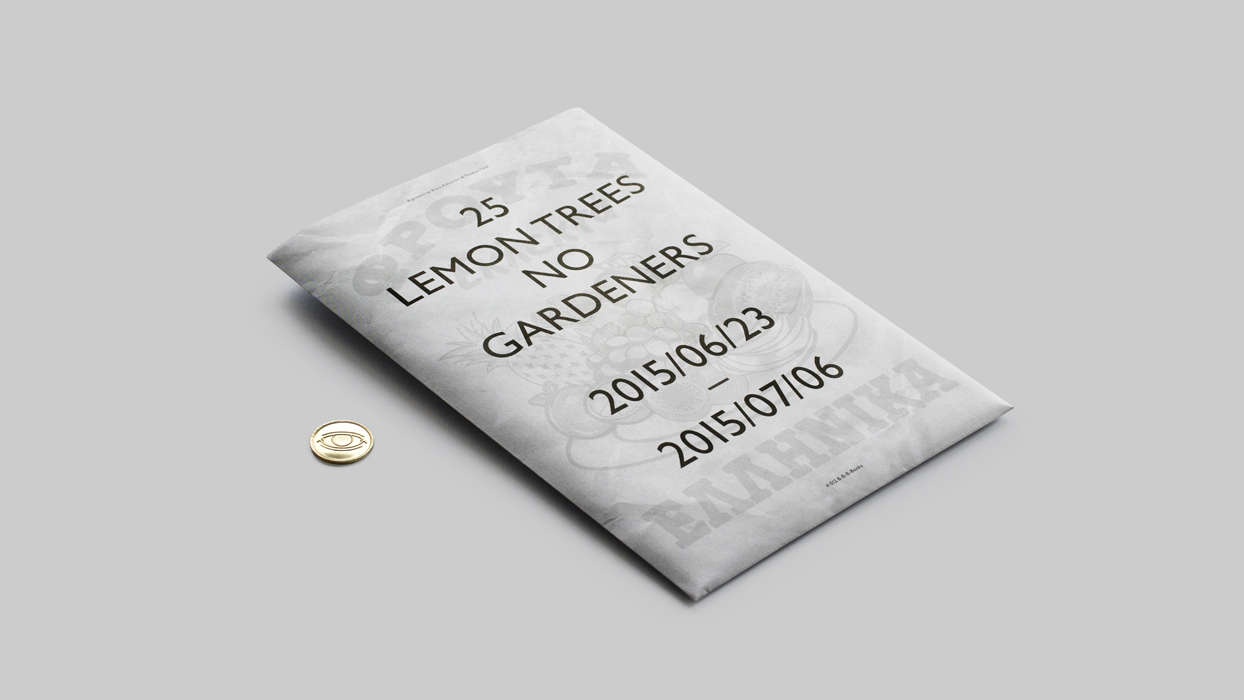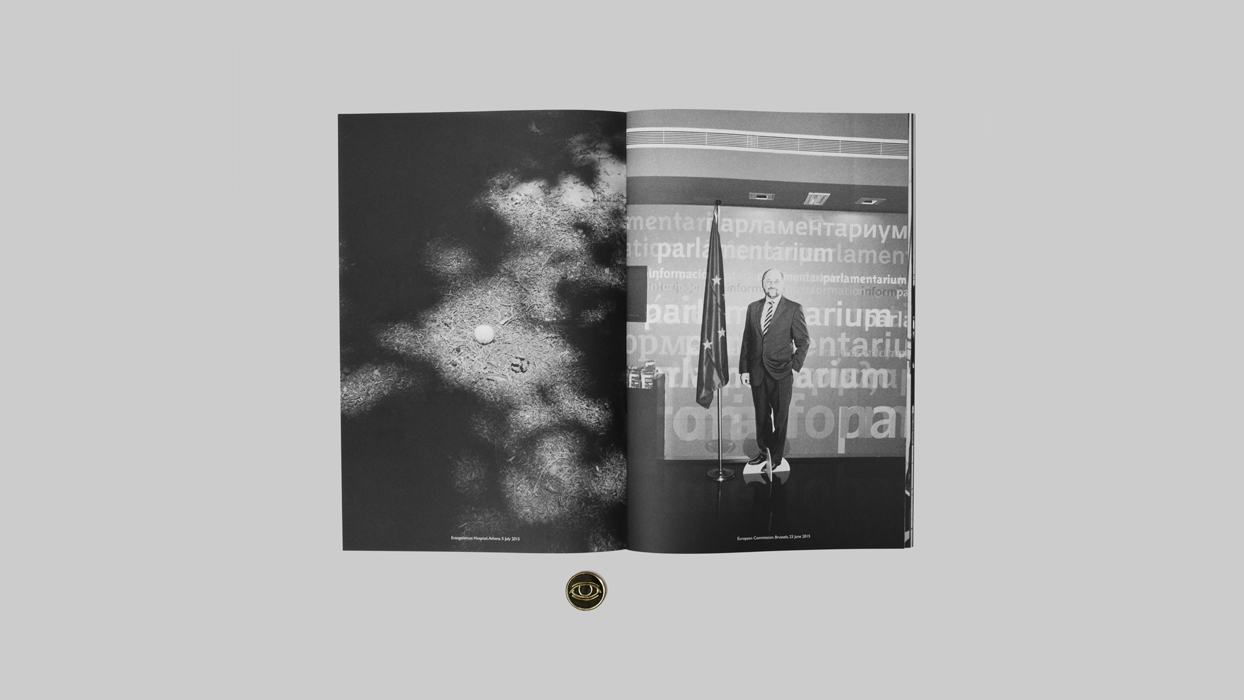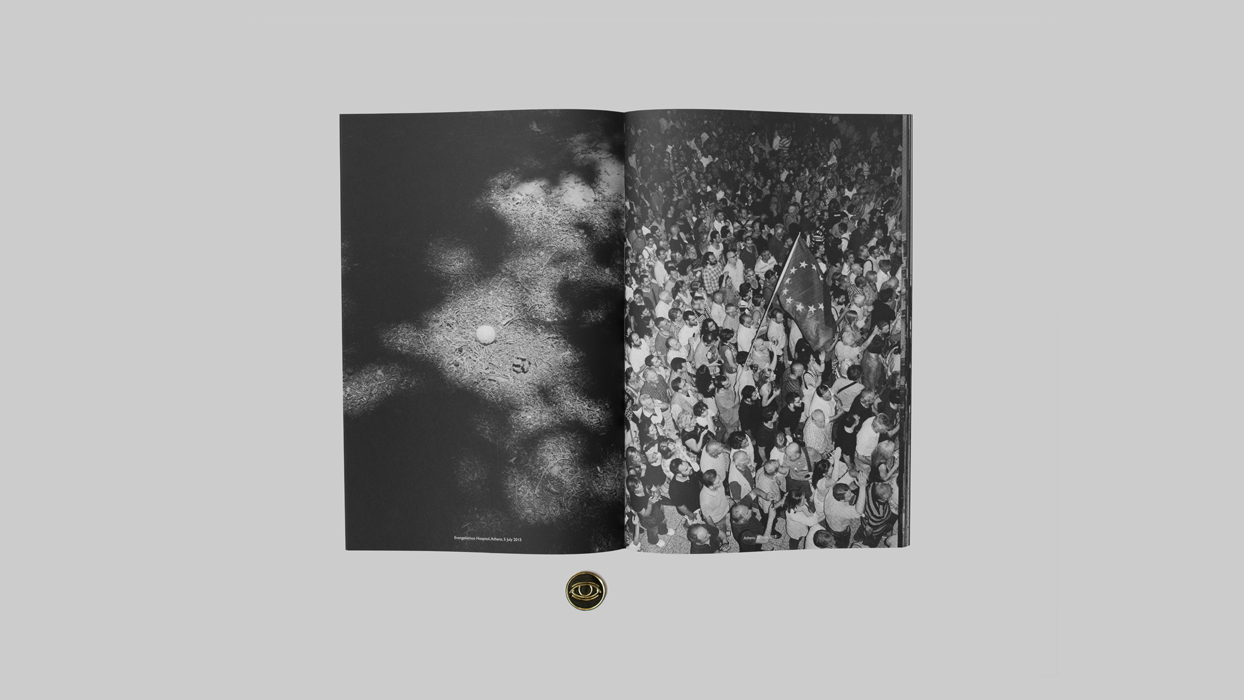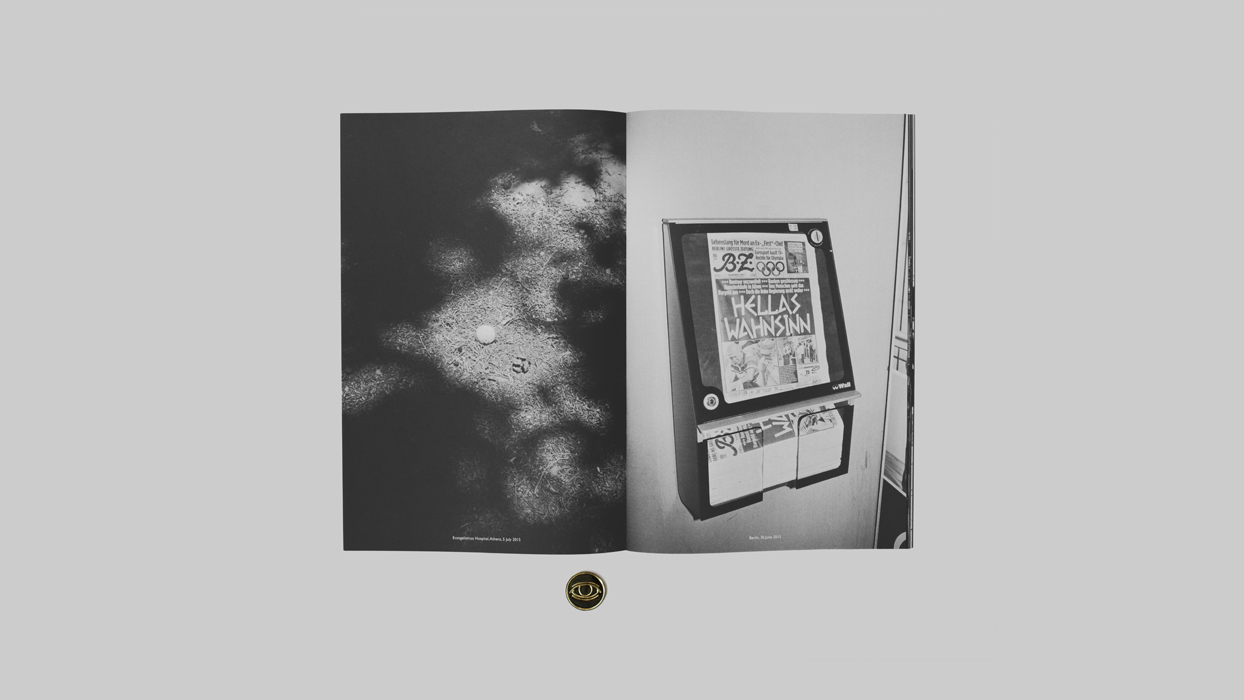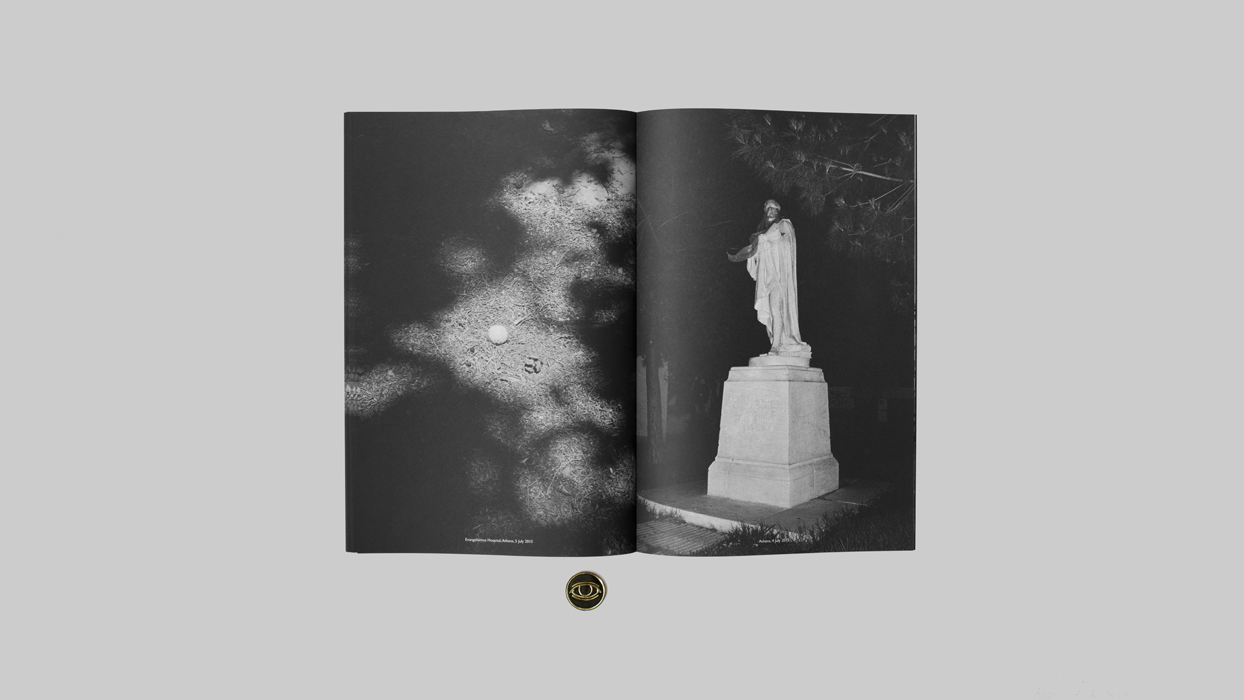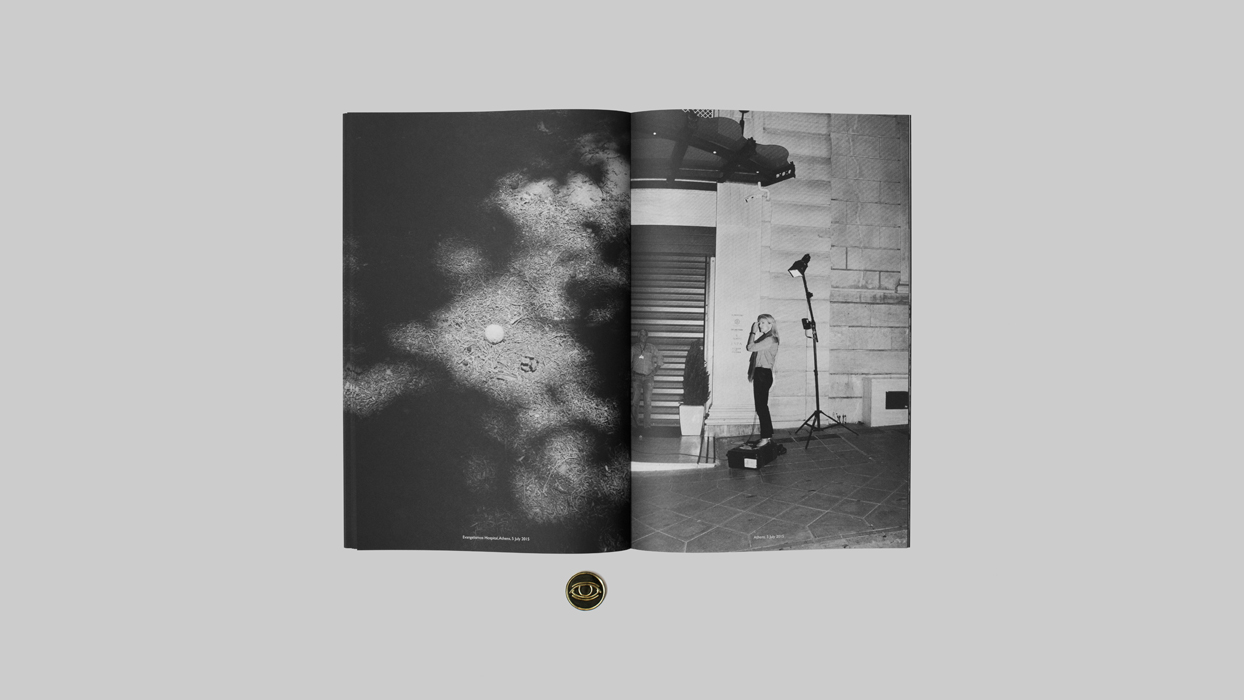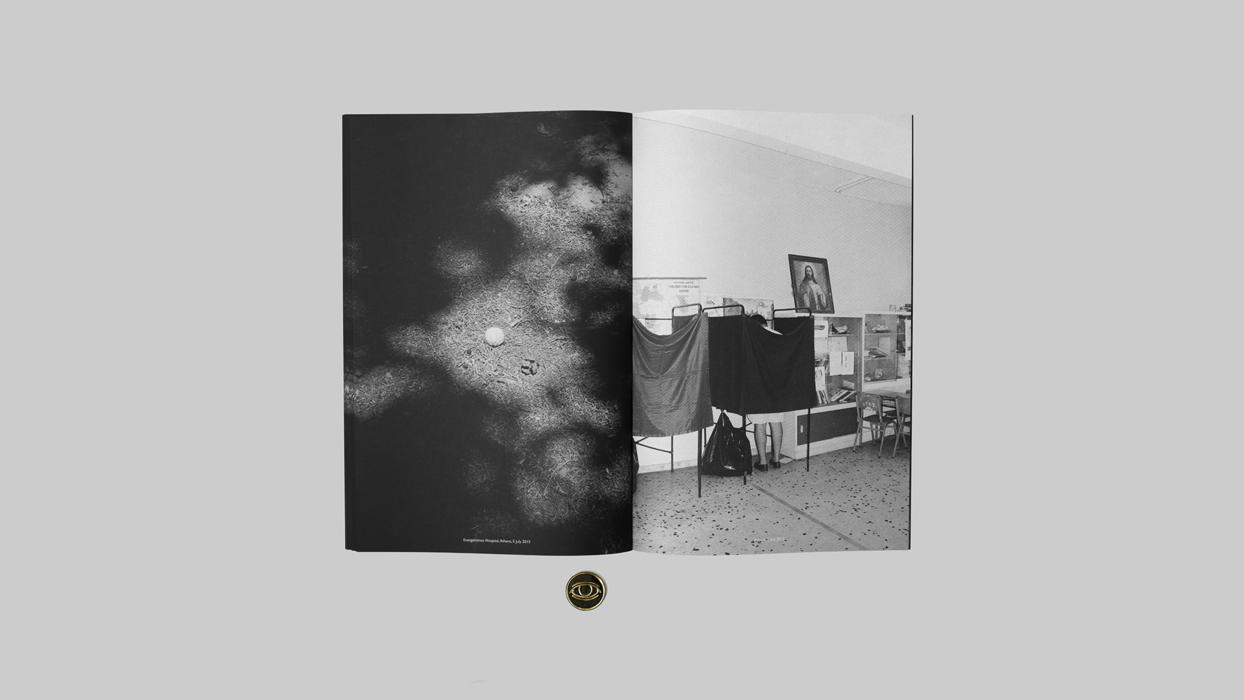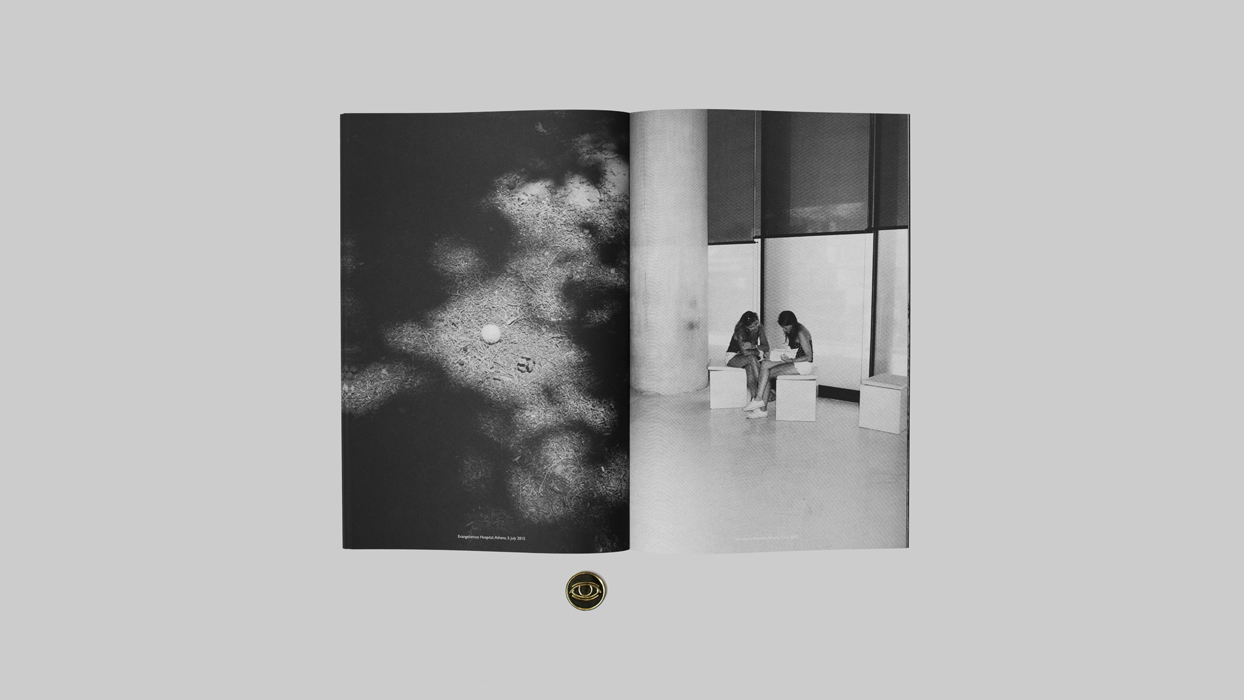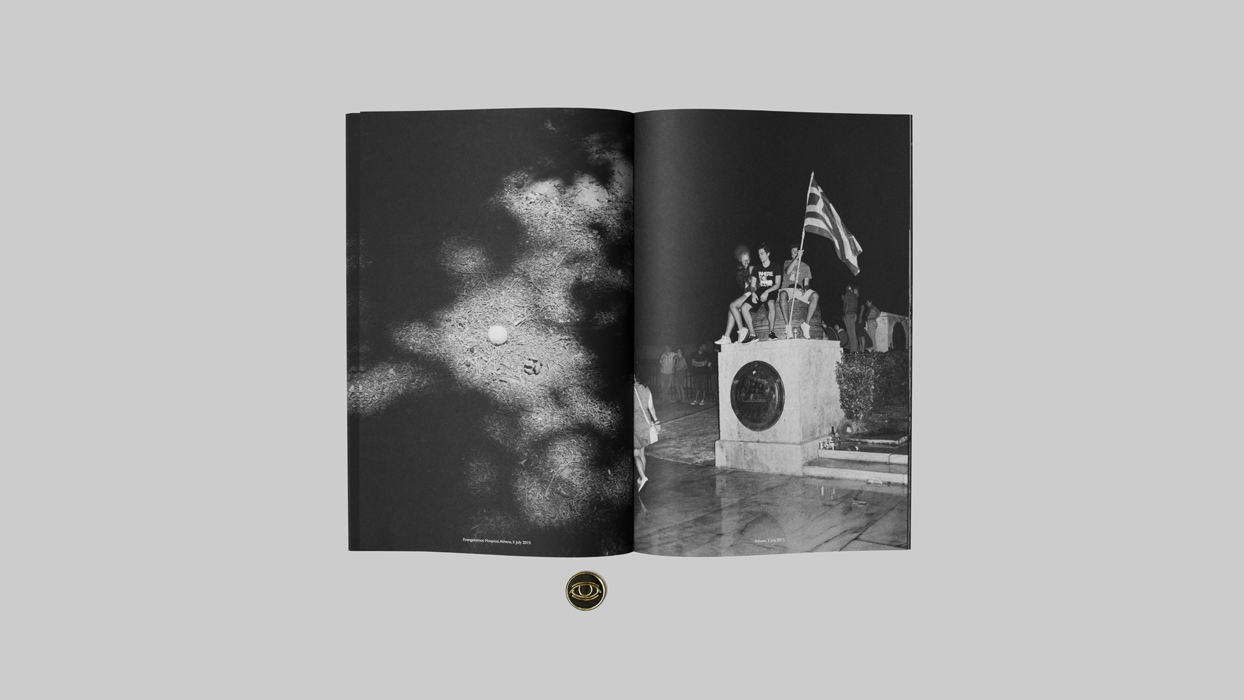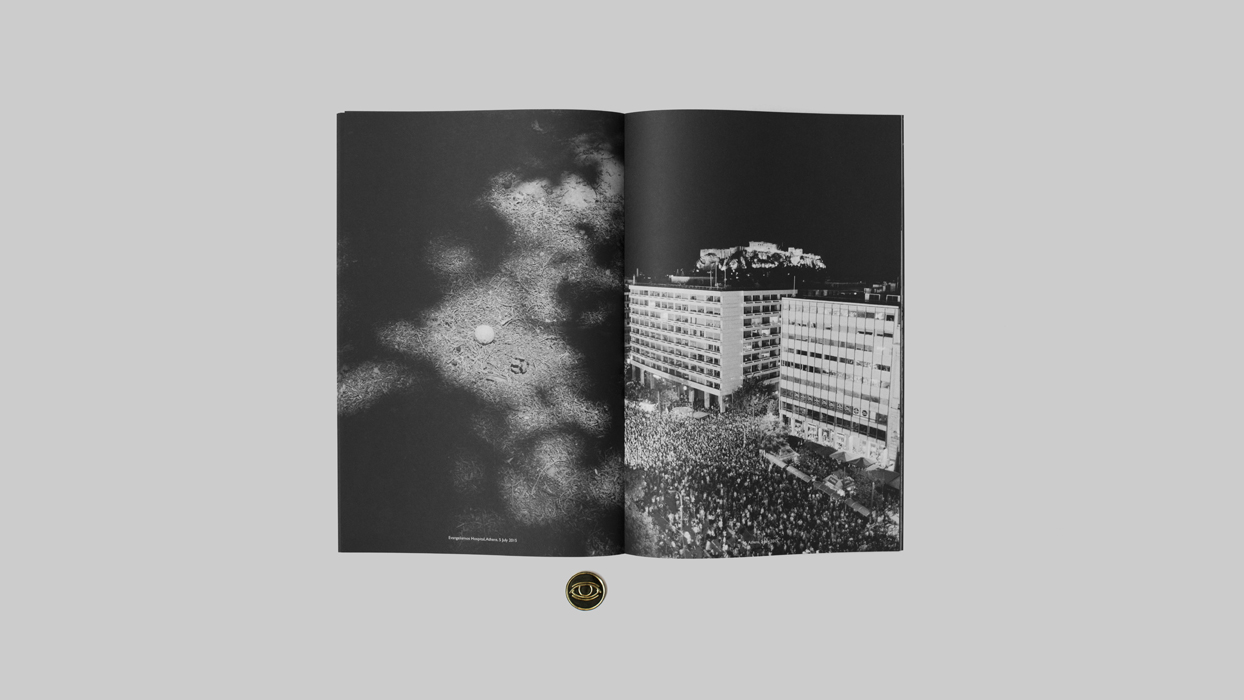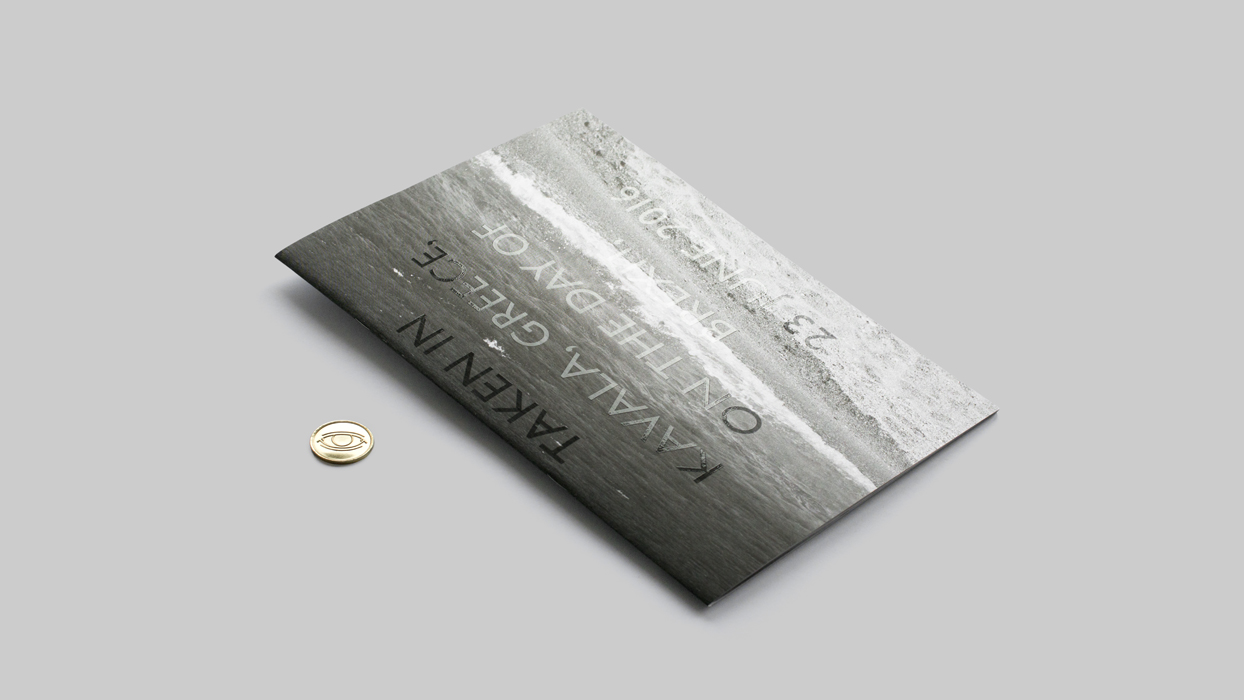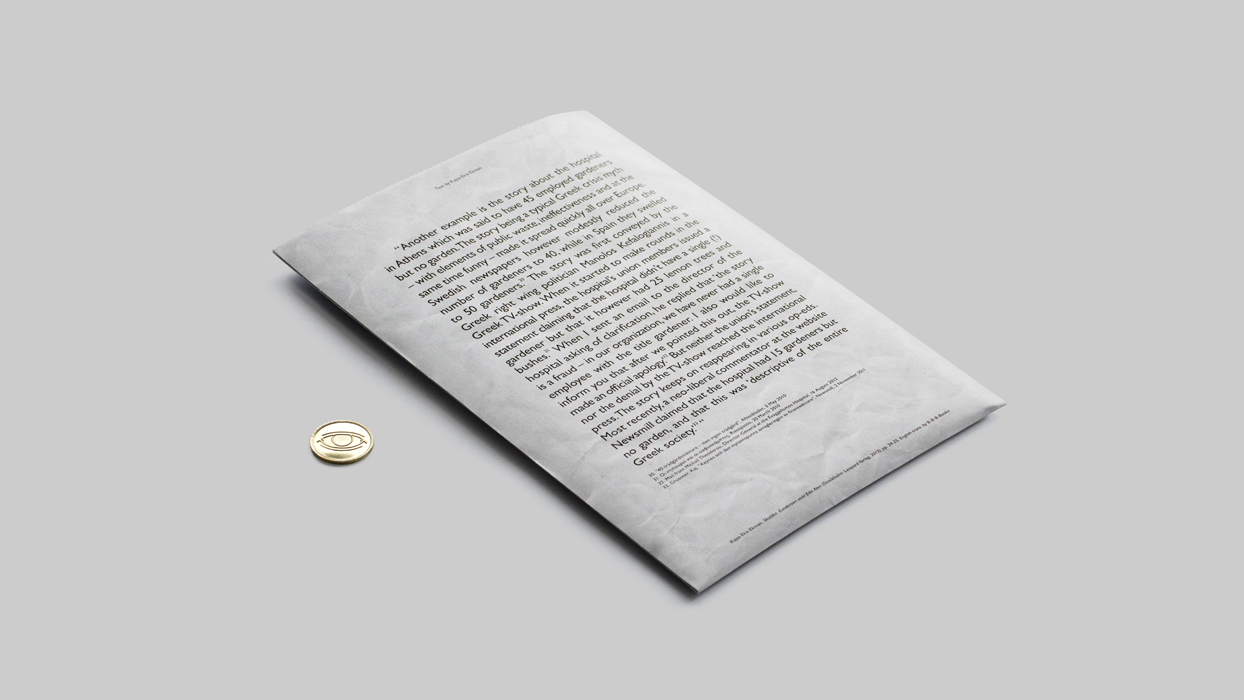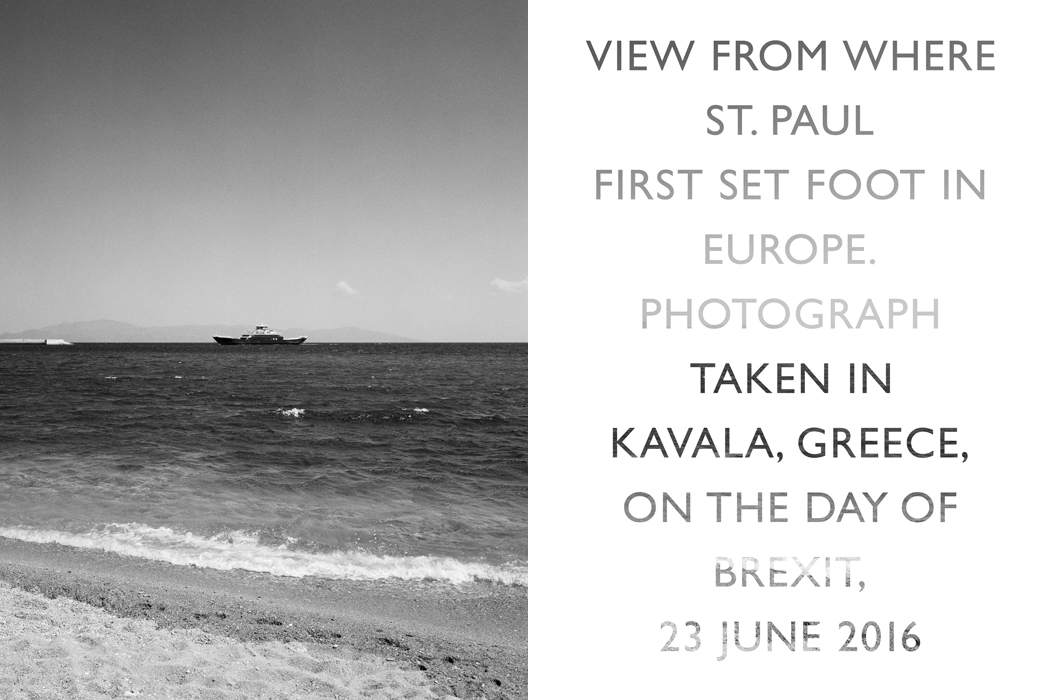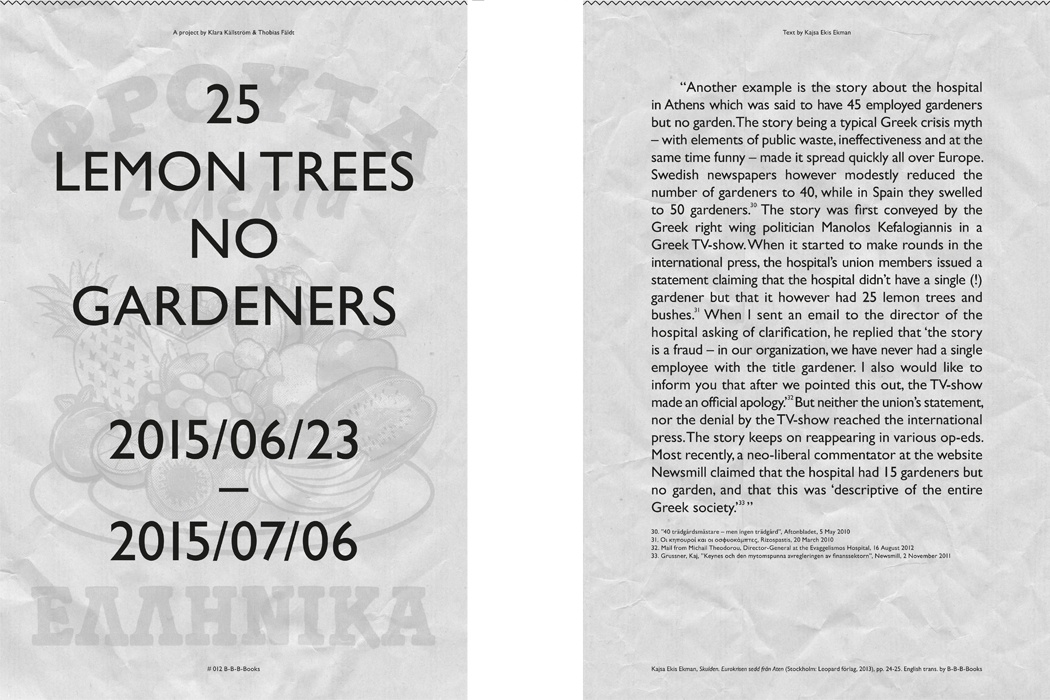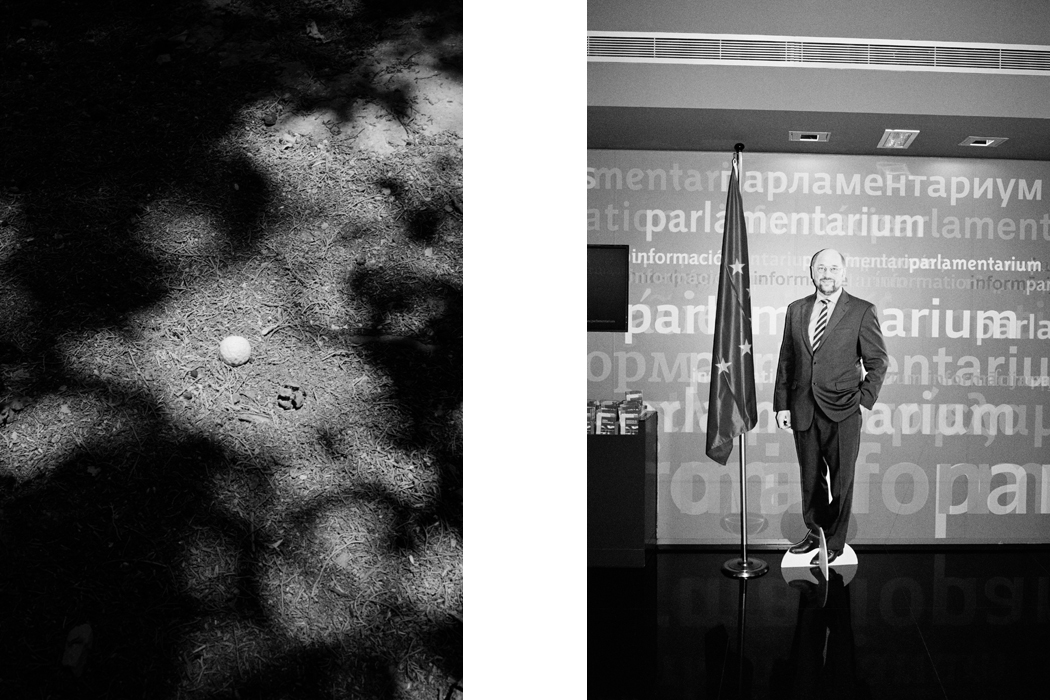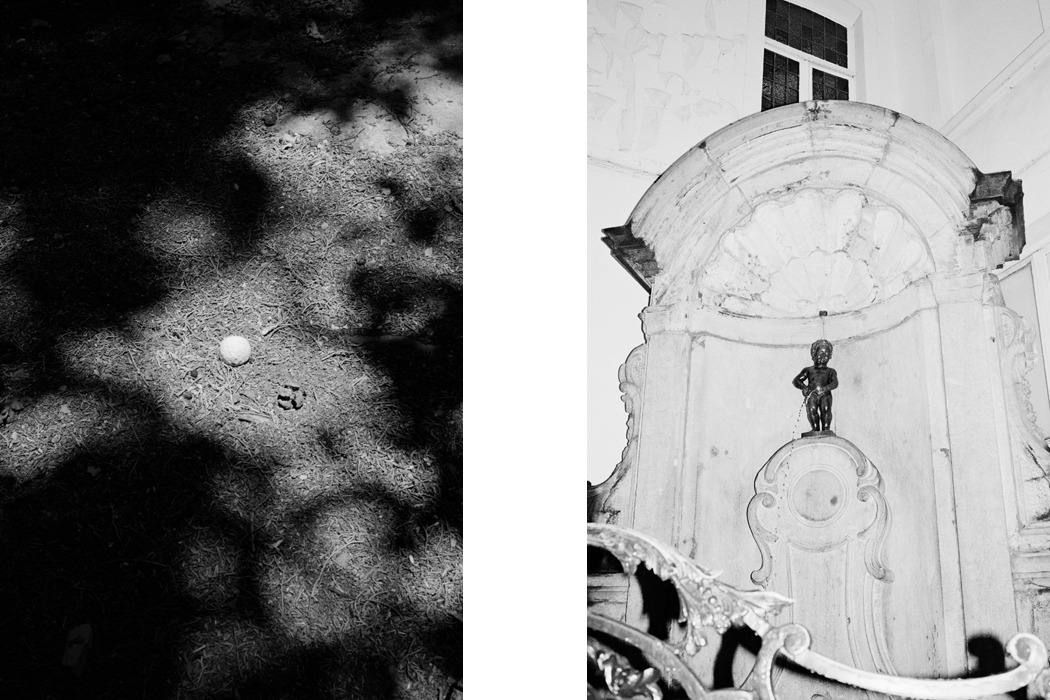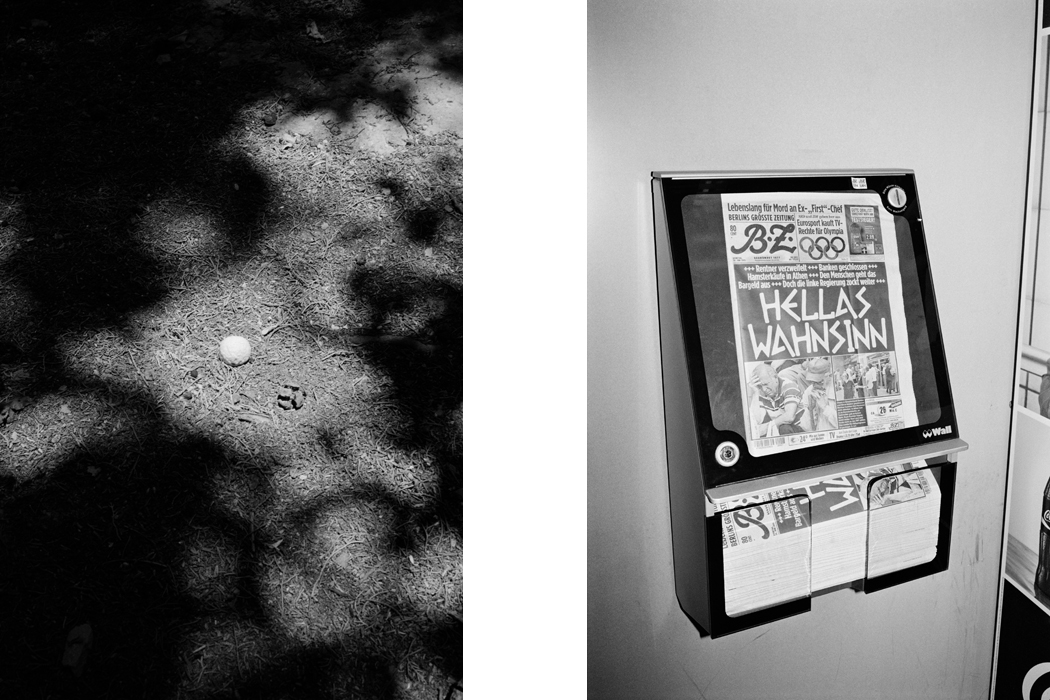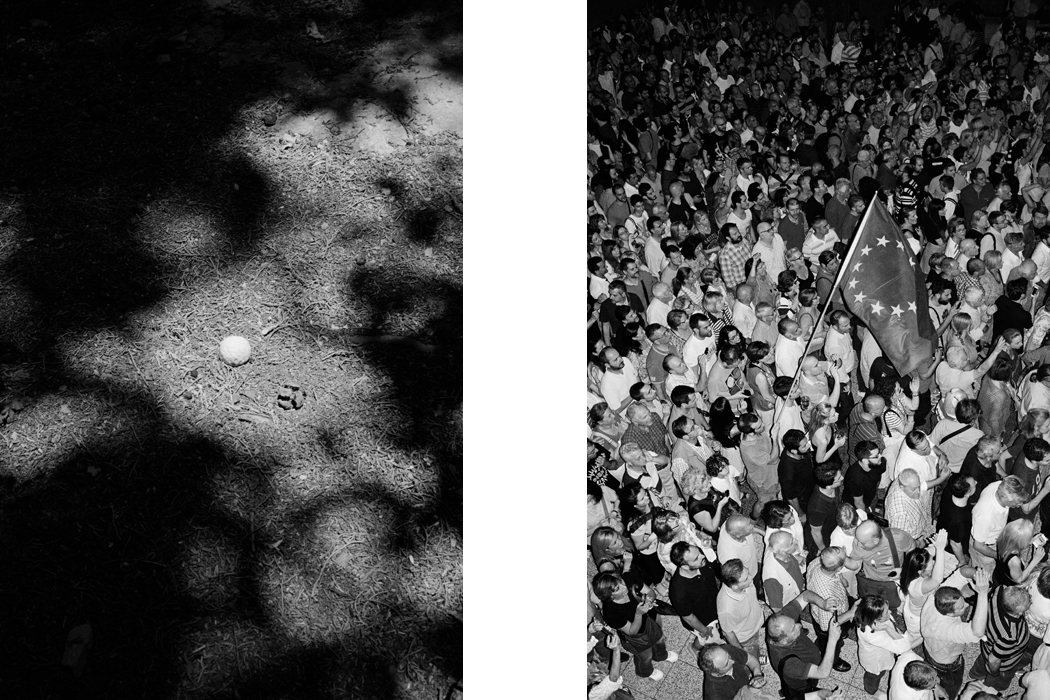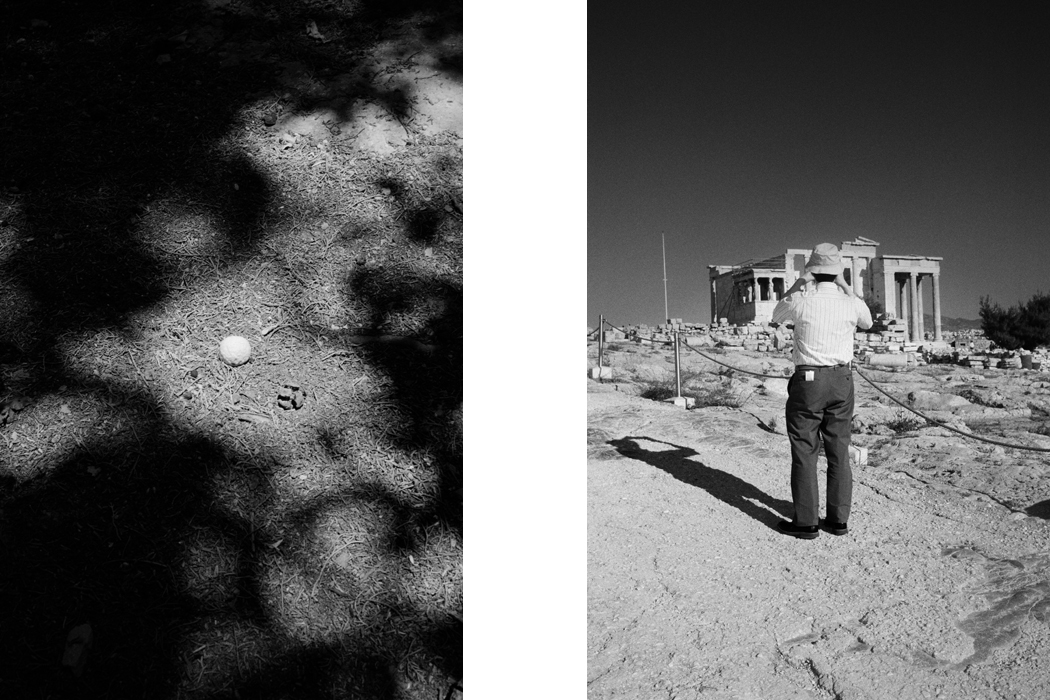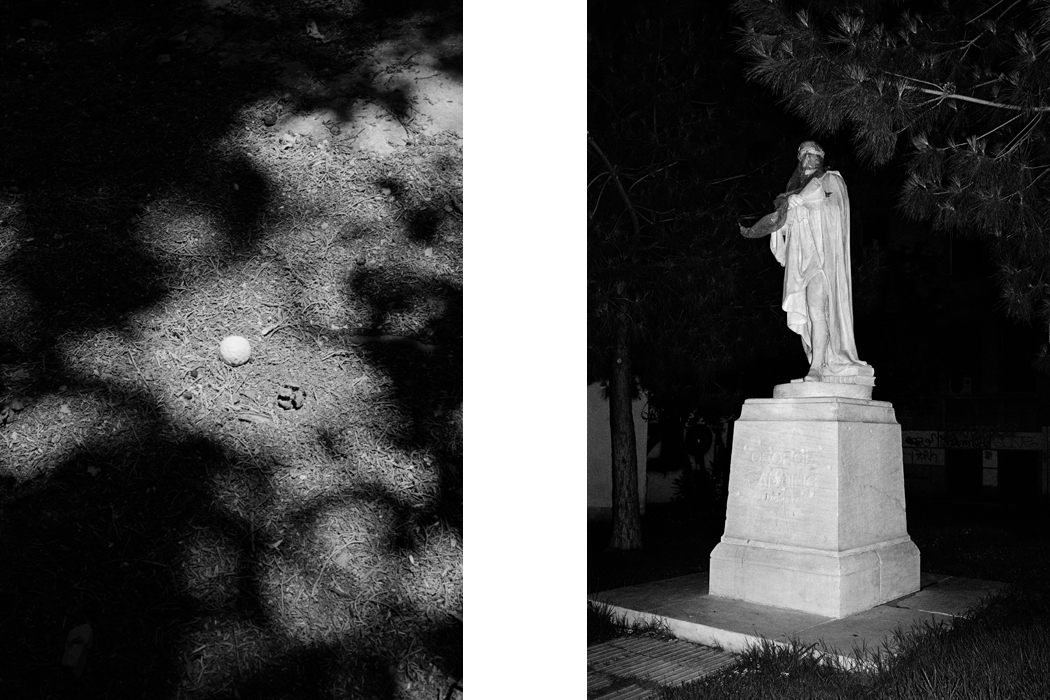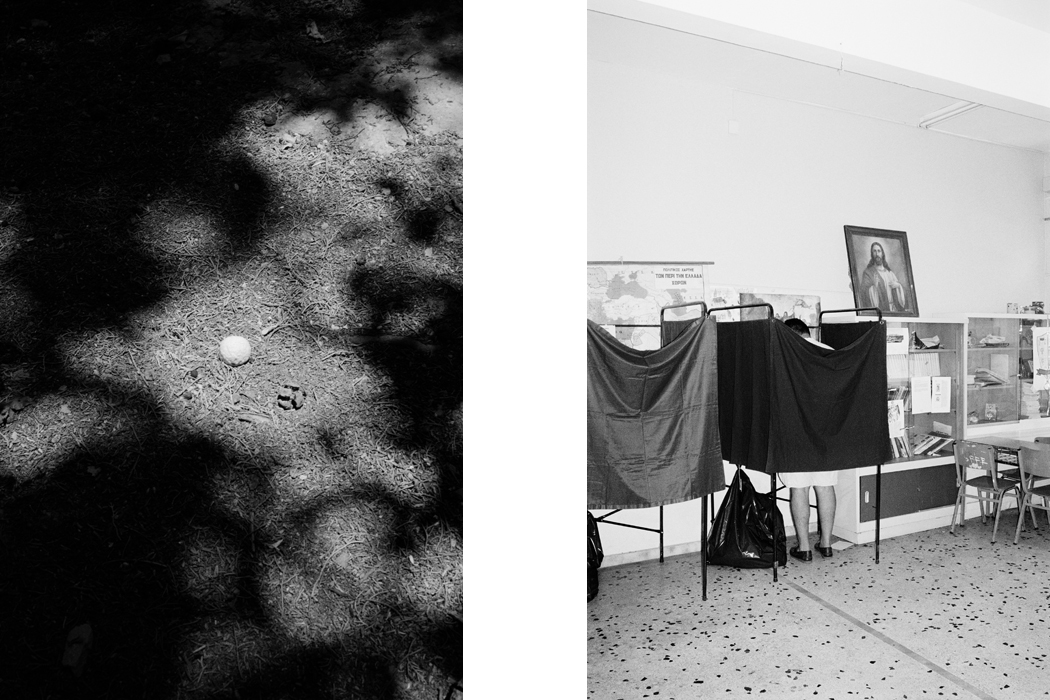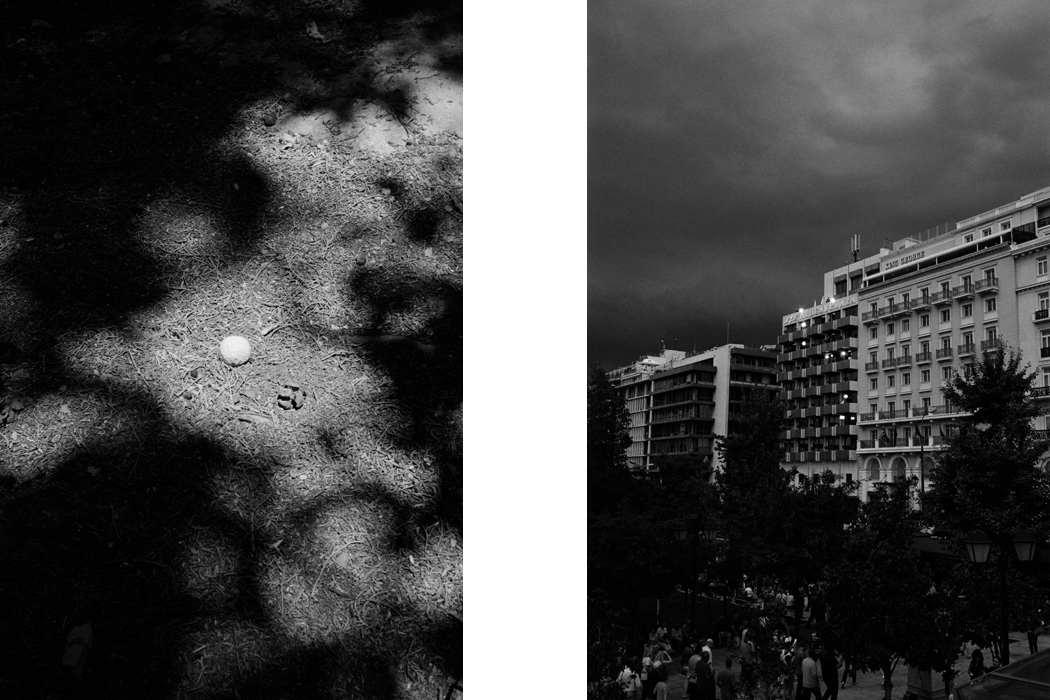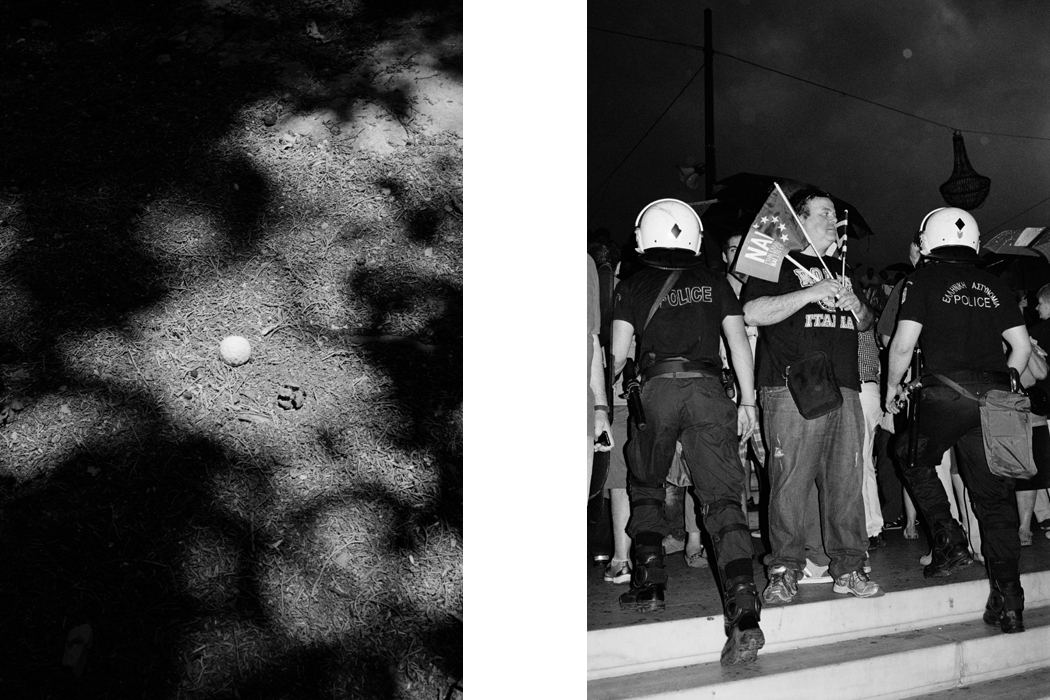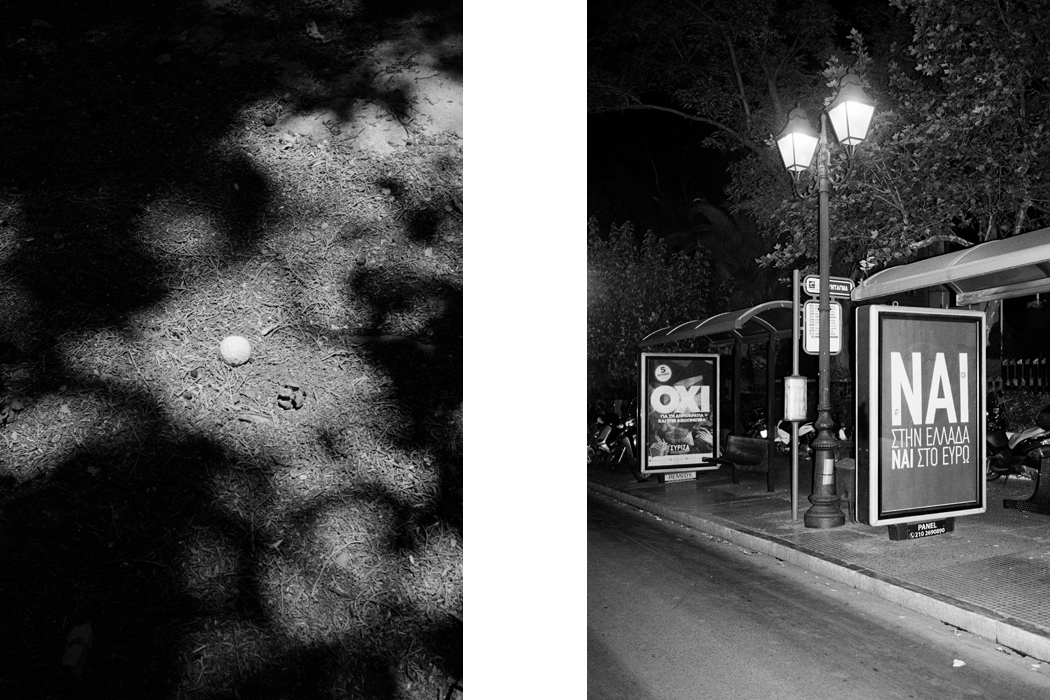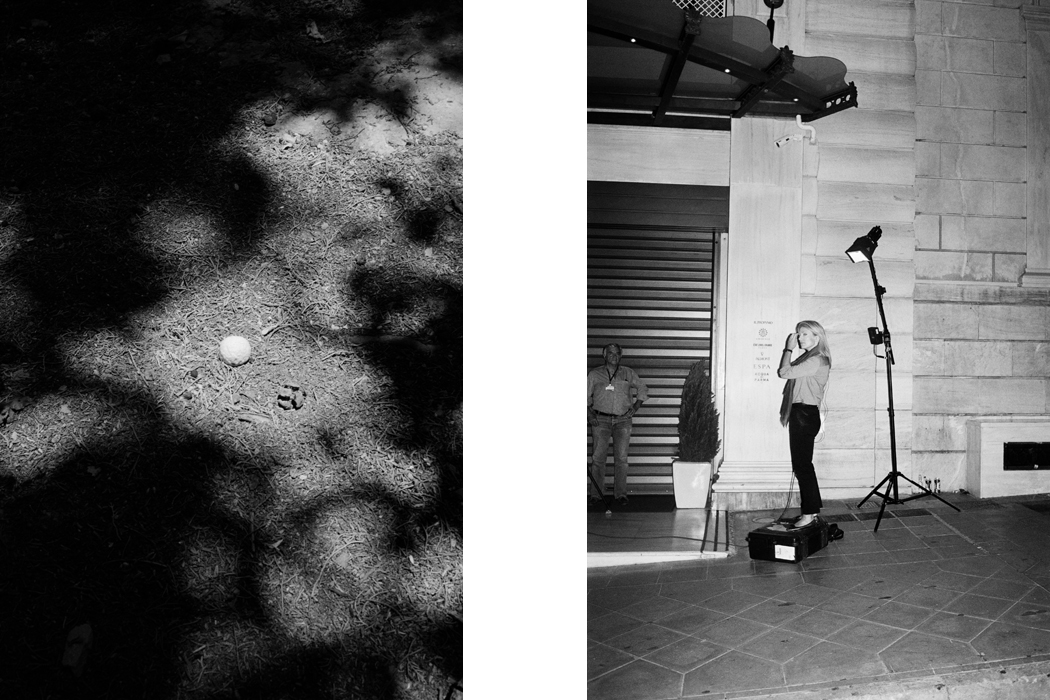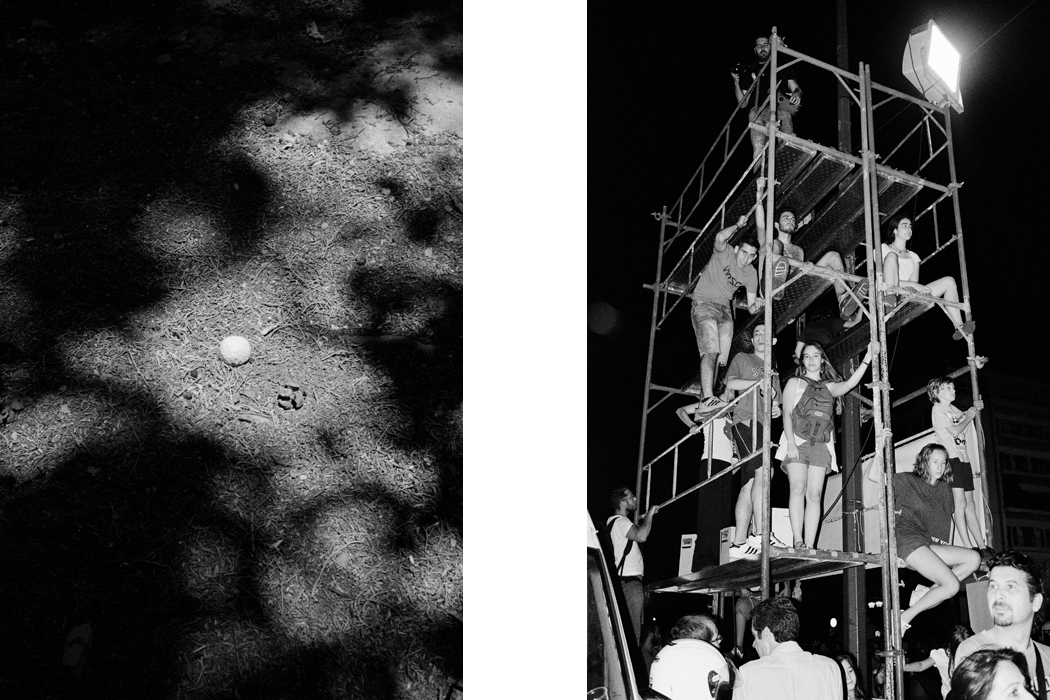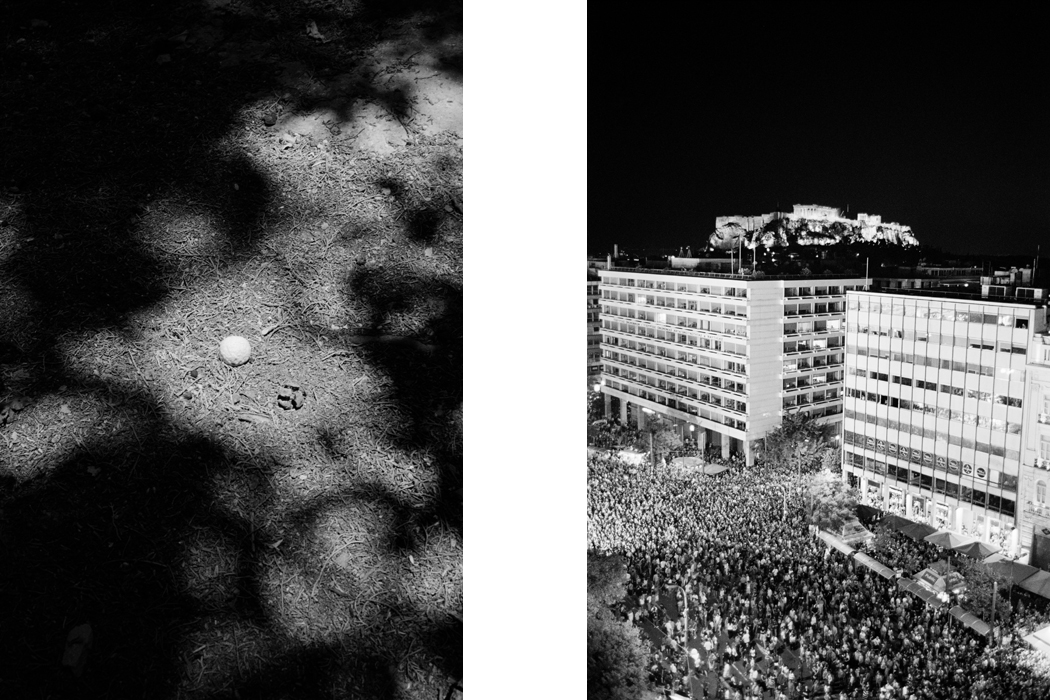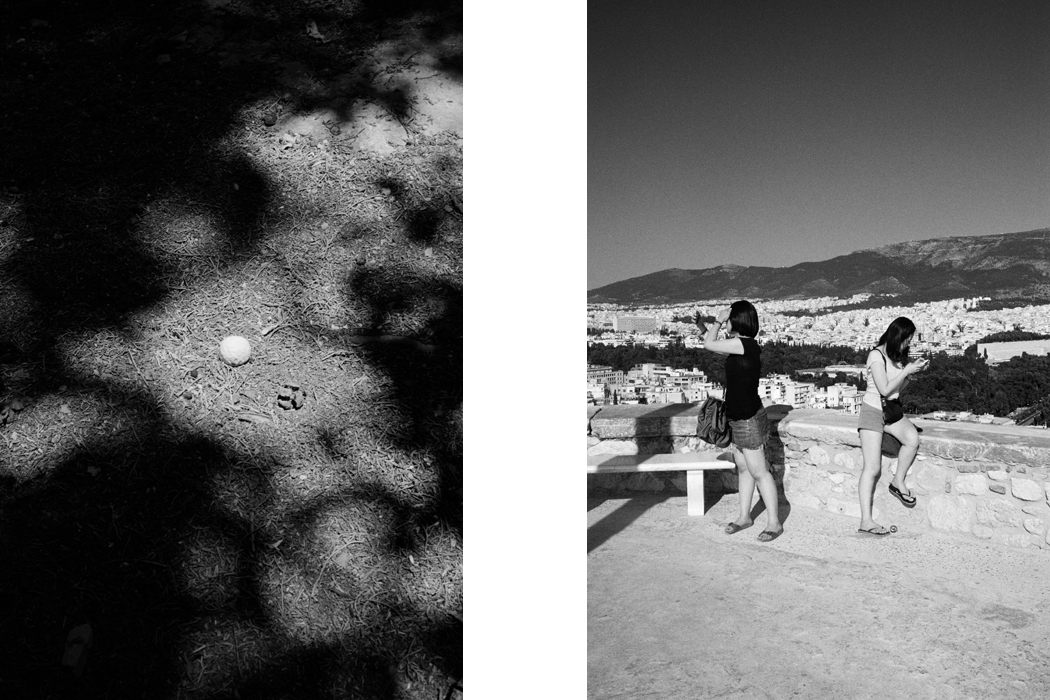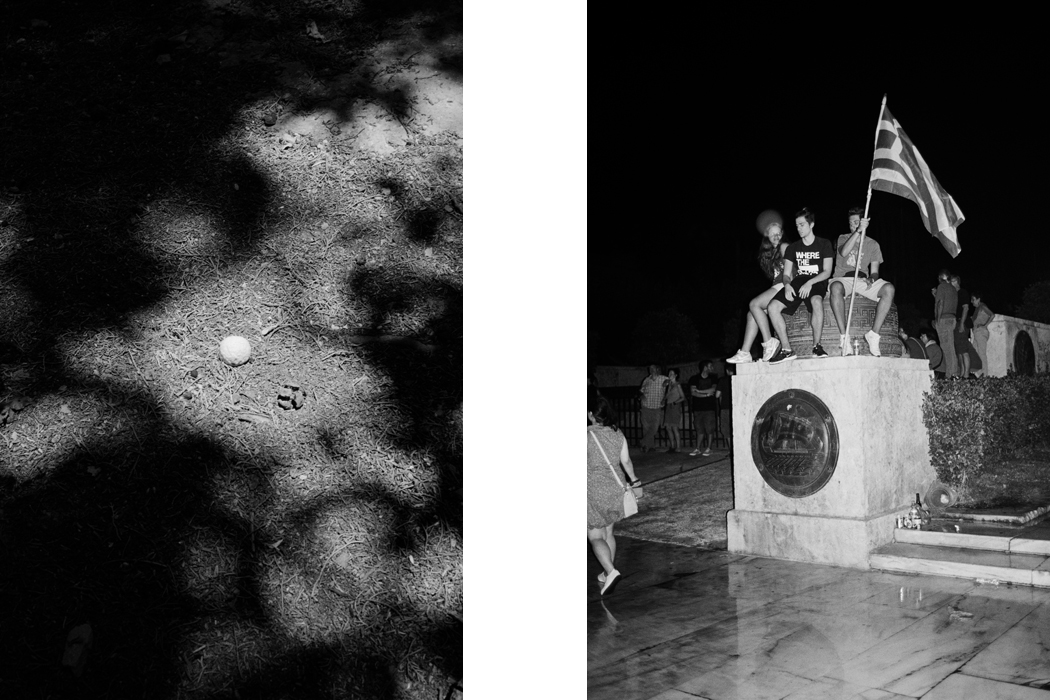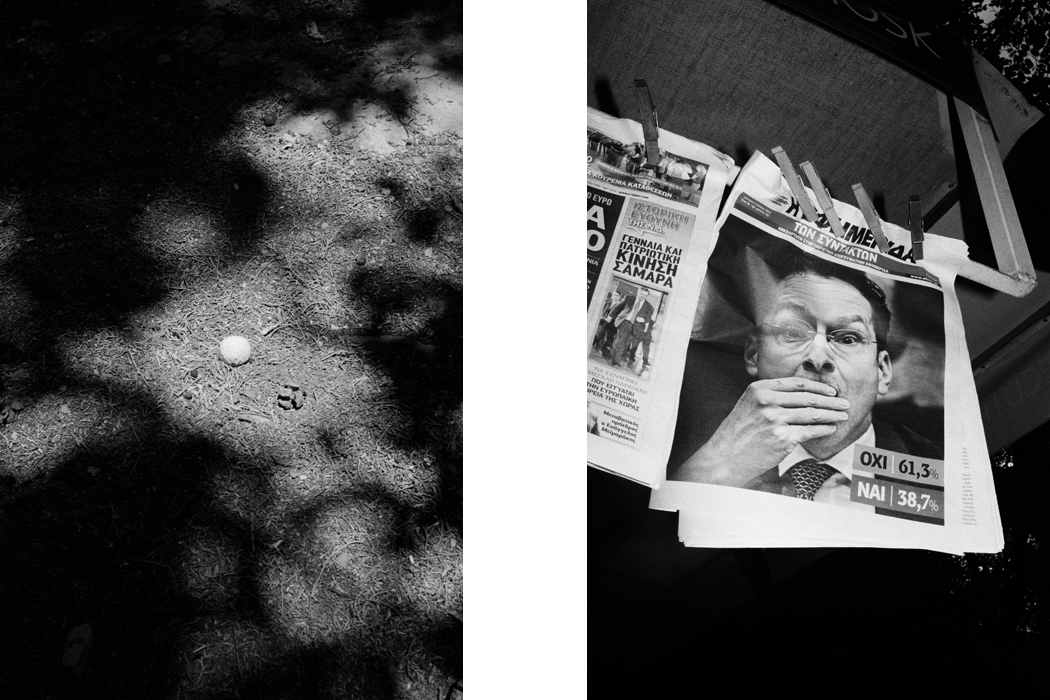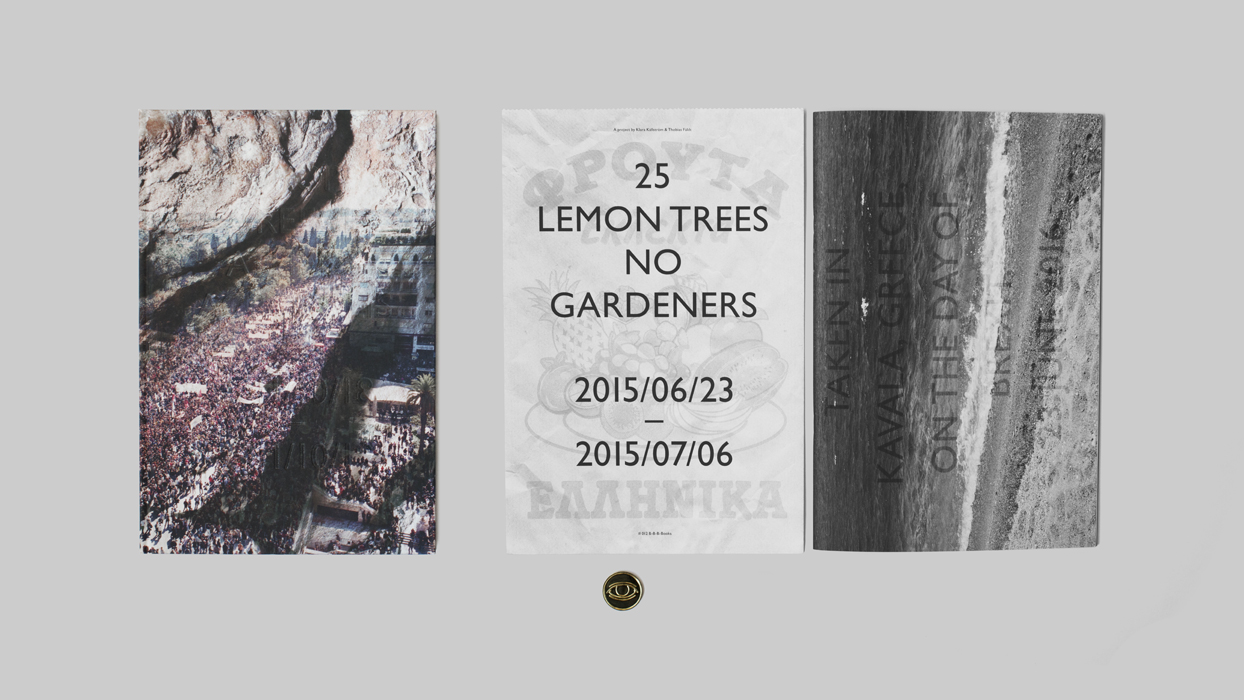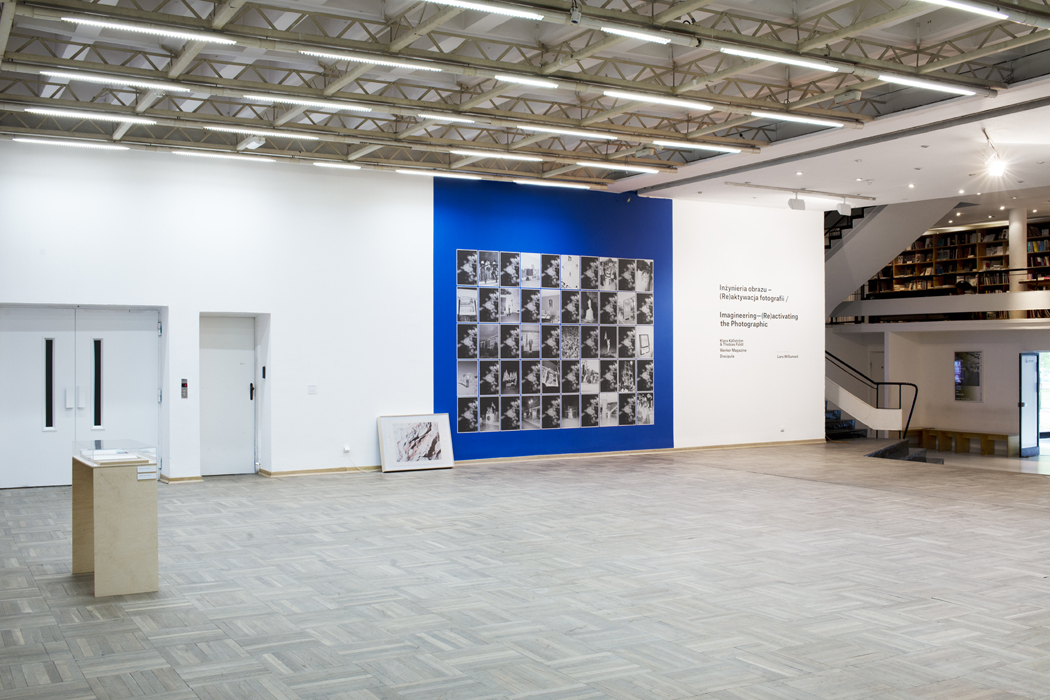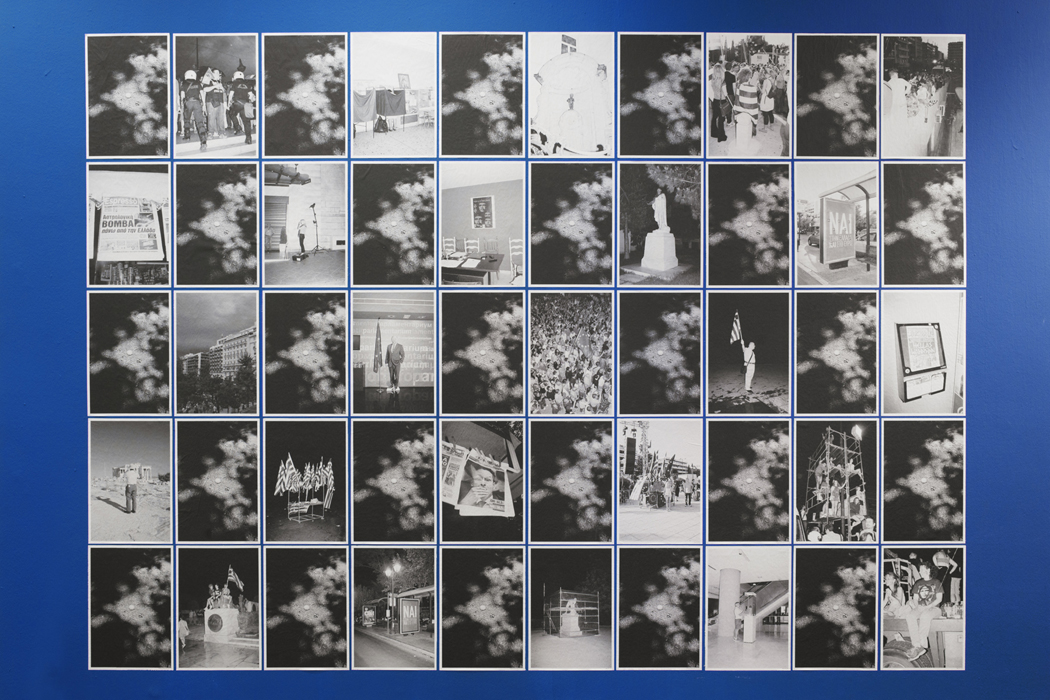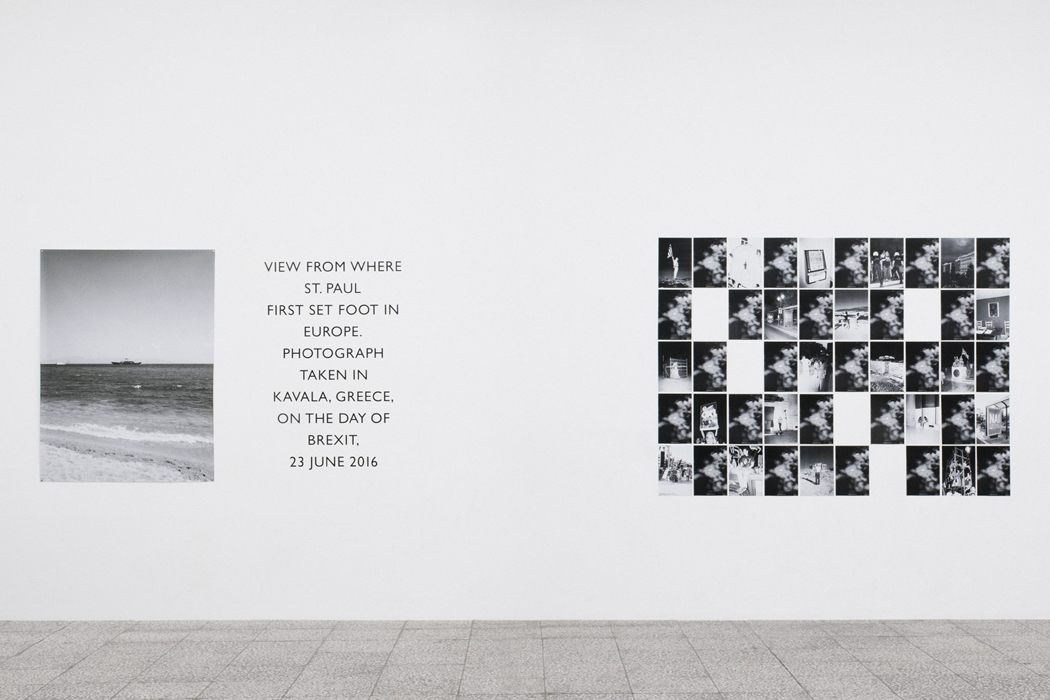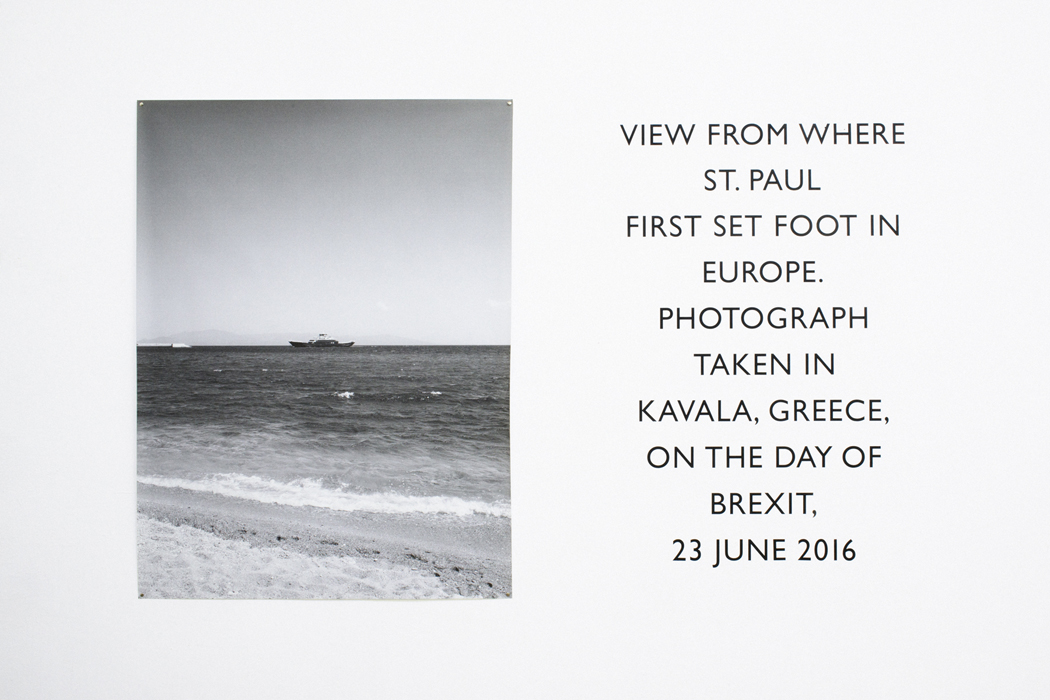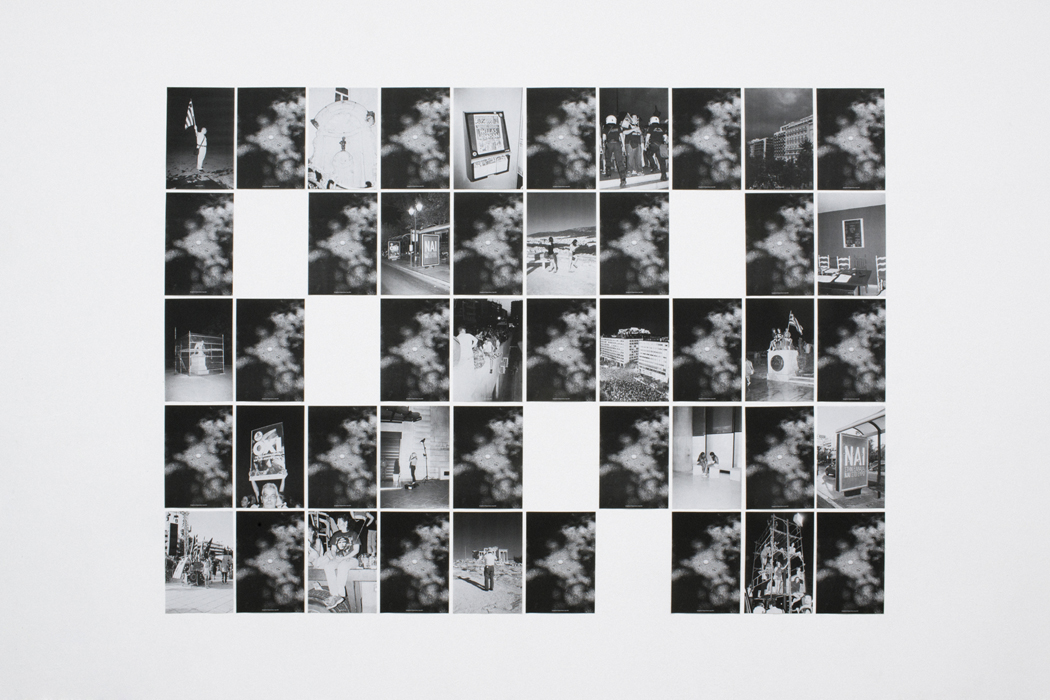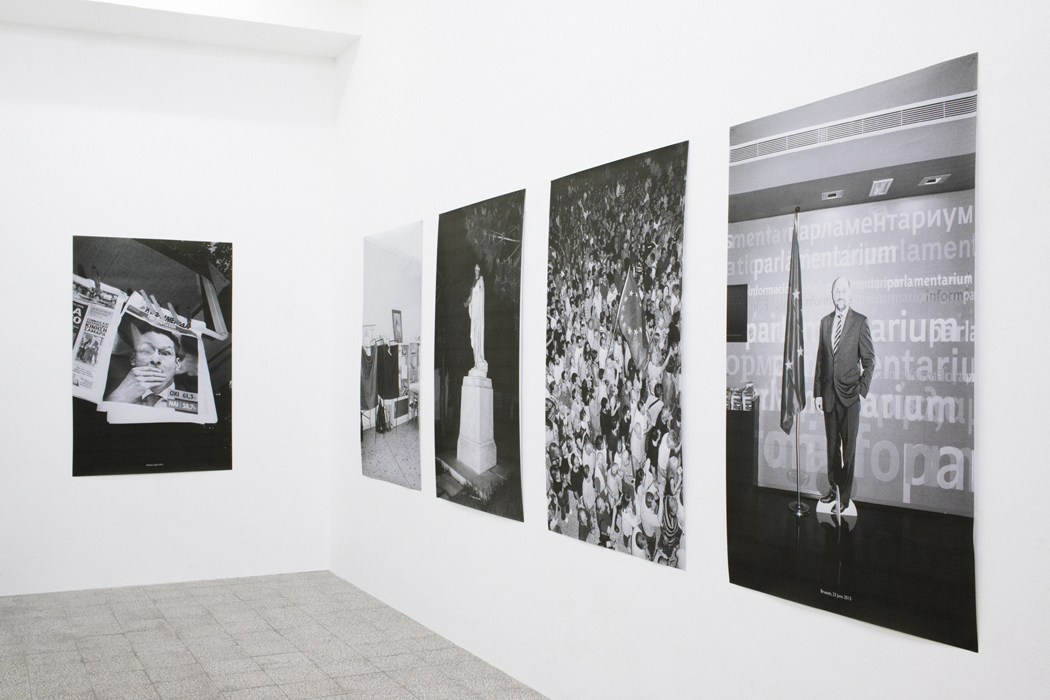 25lemons_bag_TEST till T-1
In 25 Lemon Trees, No Gardeners, Källström and Fäldt follow up on the media depiction of the Greek crisis, a continuous project first published by B-B-B-Books in 2011 (Europe, Greece, Athens, Acropolis).
In the summer of 2015, Källström and Fäldt happened to travel along the decision making of the so called Trojka – the European Commission, the International Monetary Fund and the European Central Bank, and the meetings that started off in Brussels on June 23rd, continued to Berlin and subsequently lead up to the bailout referendum held in Greece on July 5th.
The vantage point for 25 Lemon Trees, No Gardeners is a fake news story concocted by some of the major European news outlets. The headlines exclaimed that the Evangelismos Hospital in Athens had 45 employed gardeners but no garden and this came to be a perfect metaphor for the reasons behind the Greek economic crisis, and presumably Greek wastefulness. The truth of the matter however, was that the hospital indeed had no garden, but neither did it have any gardeners. Upon closer inspection, it did however have 25 lemon trees. In the early morning of 27 June 2015 Greek Prime Minister Alexis Tsipras announced that a referendum was to be held on whether the country should accept the bailout conditions proposed on 25 June by the Trojka. The polls published by the European media prior to the referendum showed a clear advantage for the Yes side. However, they were all unexpectedly proven wrong, as the No side won by a landslide. With some good old strong-arming the No was turned in to a Yes and austerity was implemented.
During the first half of 2015, the media predominately reported on a presumable Grexit. After the Greek bailout referendum, the focus shifted to the refugee crisis leading up to June 23rd 2016 when the UK voted Brexit. The cover of 25 Lemon Trees, No Gardeners carries a photograph taken on the day of Brexit when Källström and Fäldt find themselves anew in Greece – this time in the port of Kavala where thousands of refugees had set foot throughout the elapsed year.
25 Lemon Trees, No Gardeners was first shown at Bunkier Sztuki in Krakow as part of the exhibition Imagineering – (Re)Activating the Photographic during Krakow Photomonth 2016. On the occasion of the opening of Källström and Fäldt's solo exhibition 45 Gardeners And So On at Gallery Magacin in Belgrade in December 2016, B-B-B-Books launched 25 Lemon Trees, No Gardeners along with a translated excerpt from Swedish writer Kajsa Ekis Ekman's book Skulden. Eurokrisen sedd från Aten (Broken Spring. Engl Trans.) (Leopard förlag 2013) where the becoming of a typical Greek crisis myth is depicted.