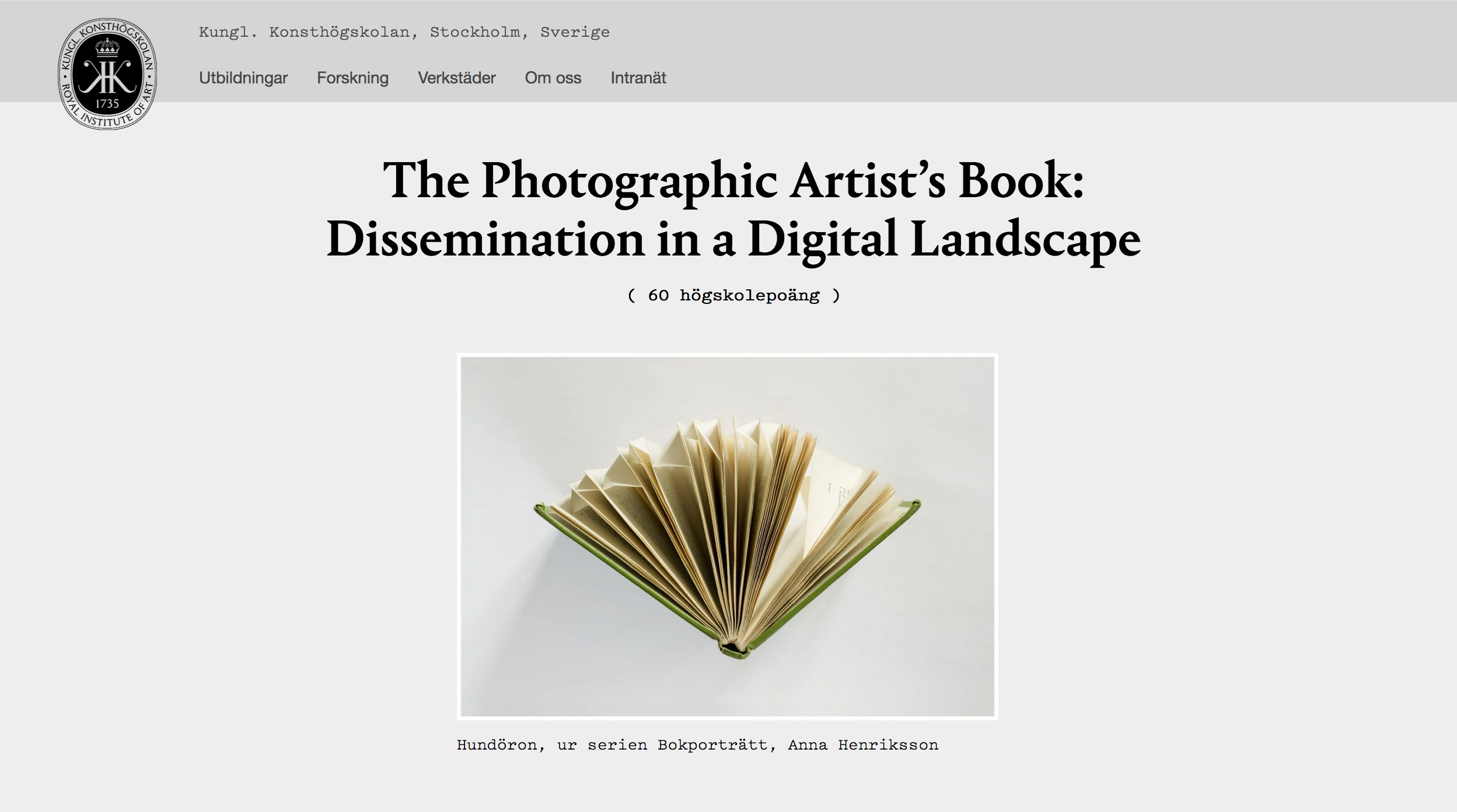 © Royal Institute of Art, Stockholm, Sweden
Klara and Thobias give a lecture and individual tutorials at the Royal Institute of Art, Stockholm.
This course is a one-year full-time postgraduate course primarily for professional practitioners in the fields of art and photography. Through theory and practice, the course focuses on how to work with photographic material in relation to publications in a broad sense. Based on aspects such as democracy, activism and history, the course examines various publication strategies in an expanding field and a digital landscape.
In addition to working with the students' independent projects, in relation to developing and preparing photographic material for publishing, teaching is conducted in the form of group seminars, individual and group tutorials, lectures and workshops. A study trip within Europe will also be arranged, including lectures, visits and meetings.
The aim of the course is that each student is able to find the most adequate way of publishing their respective photographic material. The publishing format may be a book, but the course is also open for other forms of publication in which new technologies present innovative opportunities.