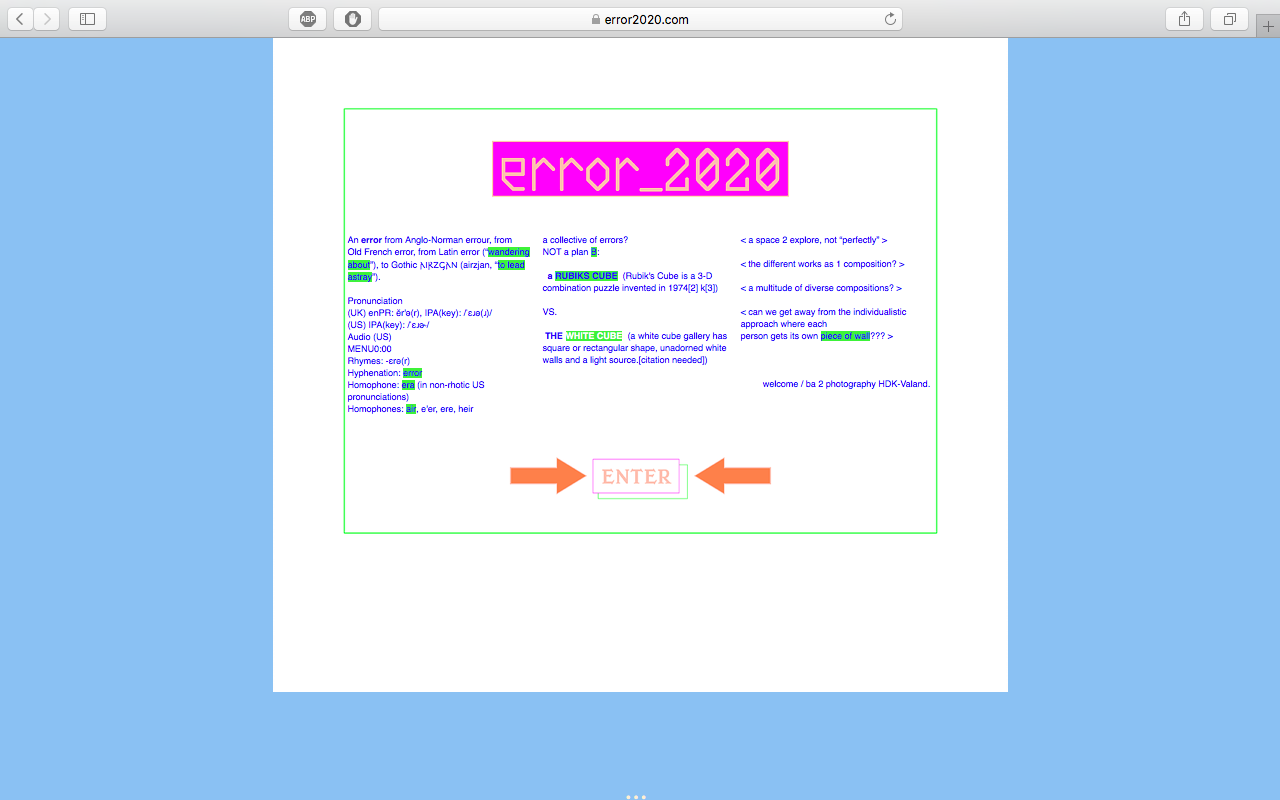 © HDK-Valand
Error_2020
Group Web Exhibition
HDK-Valand second year photography

During the academic semester in the spring of 2020, Klara is the course director and lecturer for both the second year Master students and second year Bachelor students in Photography at HDK-Valand, Gothenburg University.
"As the title suggests, being an artist in the current circumstances is a cause for confusion; all of the works in the exhibition have been produced or adapted during this time of 'error'. Opposing the traditional conventions of the 'white cube', Error2020 is an explorative space where art meets in collaboration with the digital world, to try and make sense of uncertainty. Through exploration of the digital labyrinth, please make your own narrative."
Online launch on May 15.