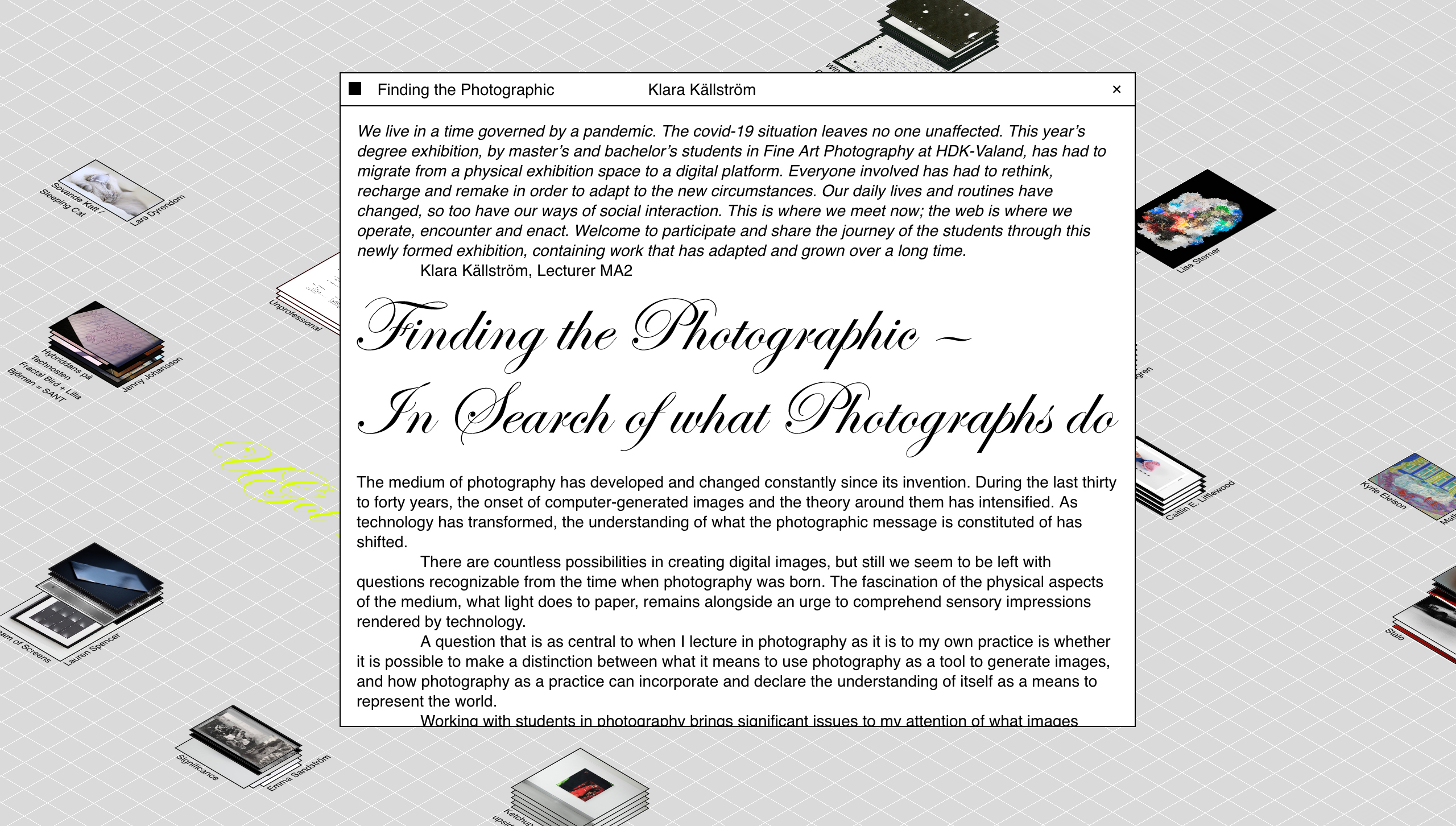 © HDK-Valand
✖️UGot Distance✖️
Online Degree Show 2020.
Fine Art Photography, HDK-Valand.
During the academic semester in the spring of 2020, Klara is the course director and lecturer for both the second year Master students and second year Bachelor students in Photography at HDK-Valand, Gothenburg University.
"UGot Distance is this year's degree show in photography from HDK-Valand. The exhibition consists of a visual part as well as in-depth text works on the website ugotphotography.se. In the current situation, where we have to keep a social distance, artworks intended for a physical exhibition have transformed and new ways of presentation have been considered. Students from BA3 and MA2 have taken the exhibition space into a digital world, letting more people get a chance to see it."
Online launch on May 15.