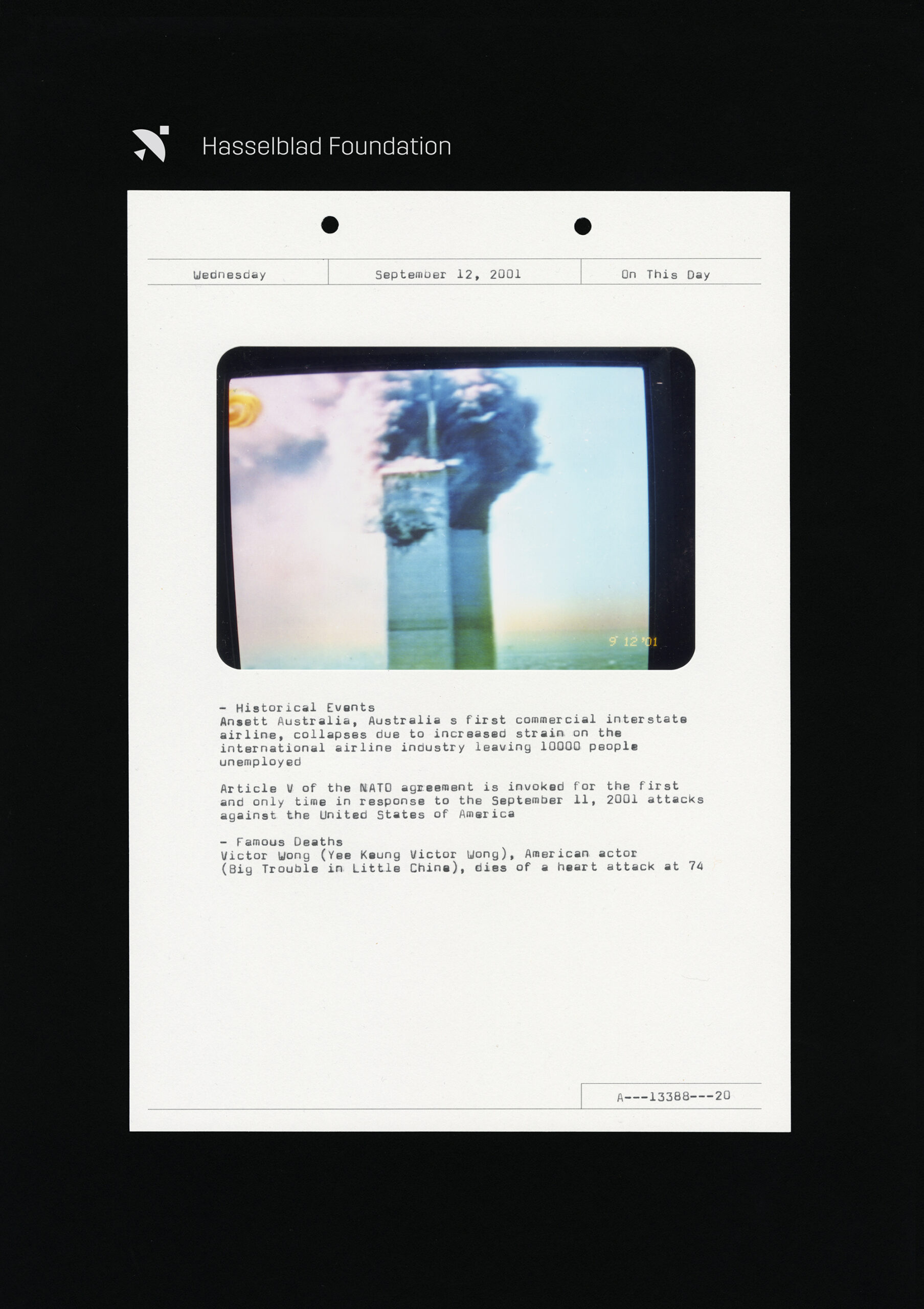 © Hasselblad Foundation / B-B-B-Books / Beijing Silvermine 北京银矿
Klara Källström & Thobias Fäldt in collaboration with Thomas Sauvin have been awarded Hasselblad Foundation's large Photo Book Grant of 2021 for On This Day.
"On This Day revolves around two archives; one consists of a collection of date-stamped everyday images from Beijing, China, taken between 1985 and 2005. The other archive is the American website onthisday.com, which maintains a daily register of interesting world events – seen from an American perspective. The artists have paired the date-stamped images with events of that day from the website. There is an interesting clash in the combination of the amateur photography archive from China and random events in the west. The book's design will allude to archive aesthetics and we look forward to an innovative approach to the photo book genre."
The book will be designed by Axel von Friesen and Michael Evidon and jointly published by B-B-B-Books and Beijing Silvermine. On This Day well be shown at Galleri Format in Malmö between 8 May and 12 June 2021.